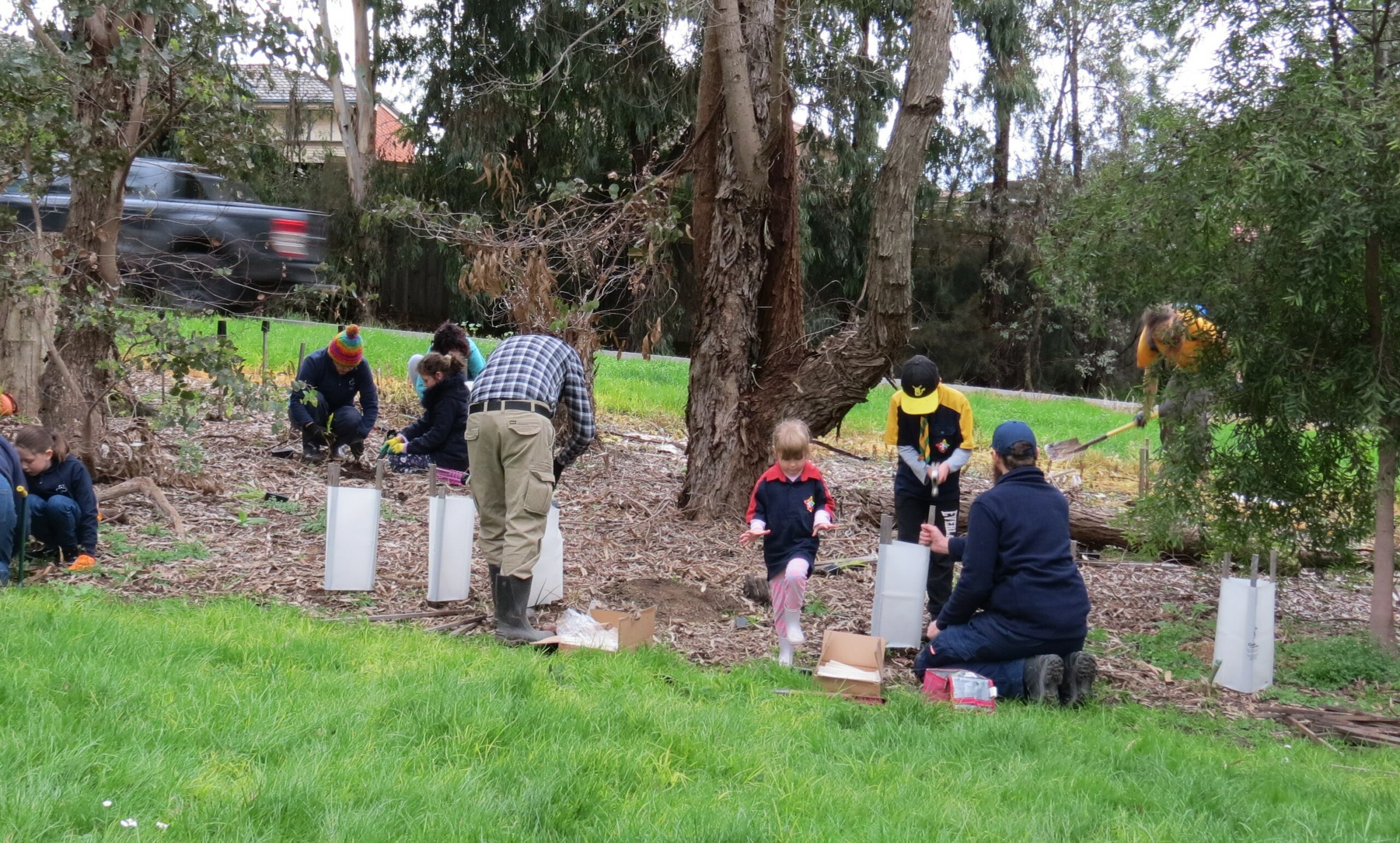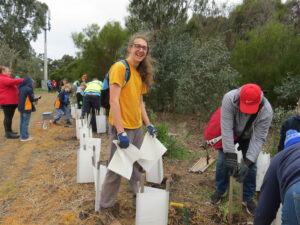 The GCI congregation in Mooroolbark, Melbourne, Australia (the Mooroolbark Christian Fellowship) was finally able to host its annual neighbourhood tree planting day after two years of cancellations due to COVID-affected lockdowns. On a cool and blustery winter's day in July, the 17th annual Tree Planting Day was held. With trowels and mattocks in hand, about 70 rugged-up-and-rugged tree planters got on their knees in the dirt to dig holes, plant seedlings and saplings, and gently protect almost 1000 trees in a reserve not too far from where the congregation had met for worship just an hour before. Twenty-five people from the GCI congregation were joined by another 40 or 50 people from the local neighbourhood.
For the event, which is planned to coincide with Planet Ark's National Tree Day, the GCI congregation works in partnership with the local government, which selects the location and provides seedlings and wooden stakes. The main reason for the event is for the congregation to serve the local neighbourhood and invite and engage with residents who also have the same desire to do good and have a positive impact on the local surrounds. The congregation has developed several partnerships in the local community, and it was great to see those partnerships continue to bear fruit with many of them joining us, including the local Girl Guides chapter, the local Scouts and even our local member of Parliament. The congregation also provided hot drinks with jam and scones for the volunteers who put in the hard work after a couple of hours of planting trees.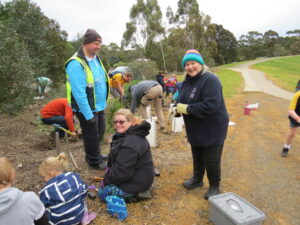 There is something relaxing about working together outdoors with soil and gardening tools. There were some wonderful conversations had, and it was delightful seeing families planting and conversing together, helping each other out across the generations. Next time we plan to show our church presence even more by wearing a t-shirt with our church logo. Or perhaps, on such a wintery day, a church logo on a beanie would be better!
By Matthew Gudze
Pastor, Melbourne, Australia