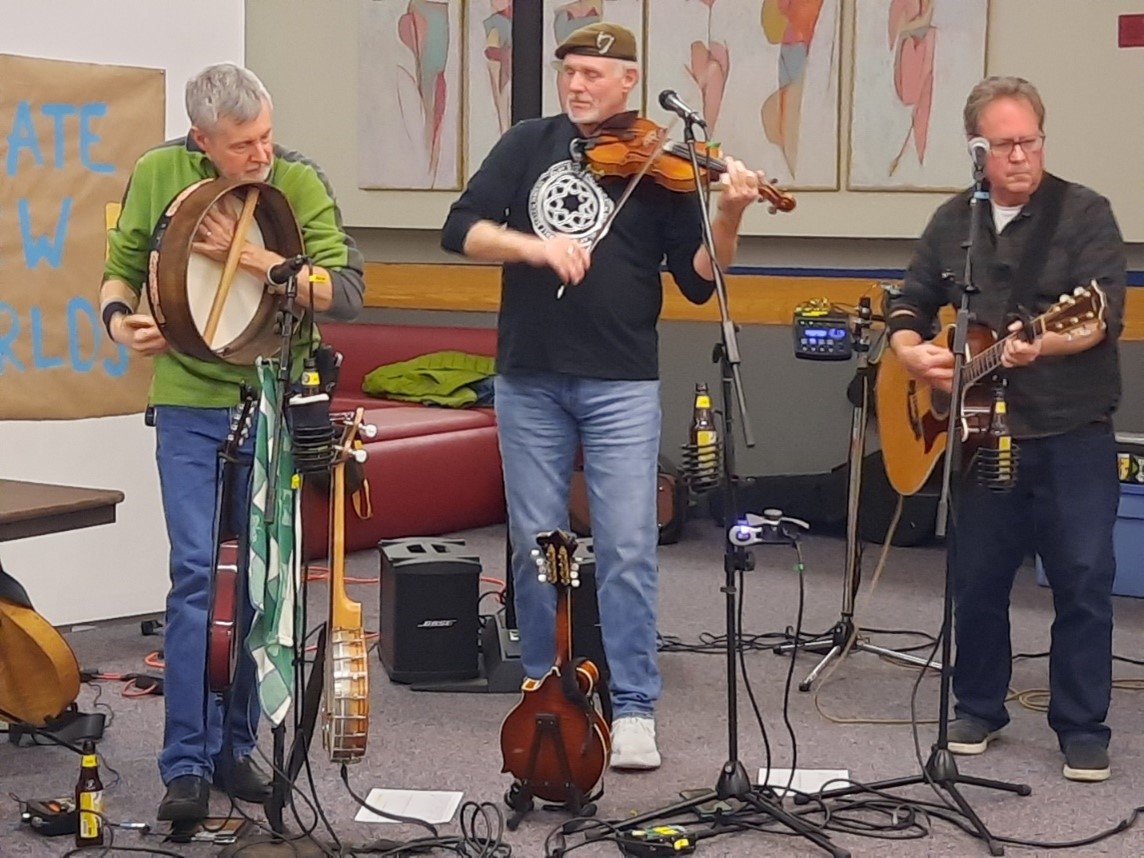 On January 26, 2023, Grace Communion Cleveland took part in a weekend community art event hosted by Coventry Peace Campus, along with other tenants in the building. Our congregation holds worship services each Sunday in the Coventry Peace Campus building.
The band scheduled to play cancelled a few days before, and the trio, "Half Craic'd Brothers," stepped in to provide the musical entertainment. They are a Celtic band whose multi-talented string and bodhran player is Dan Hulse, our Hope Avenue champion.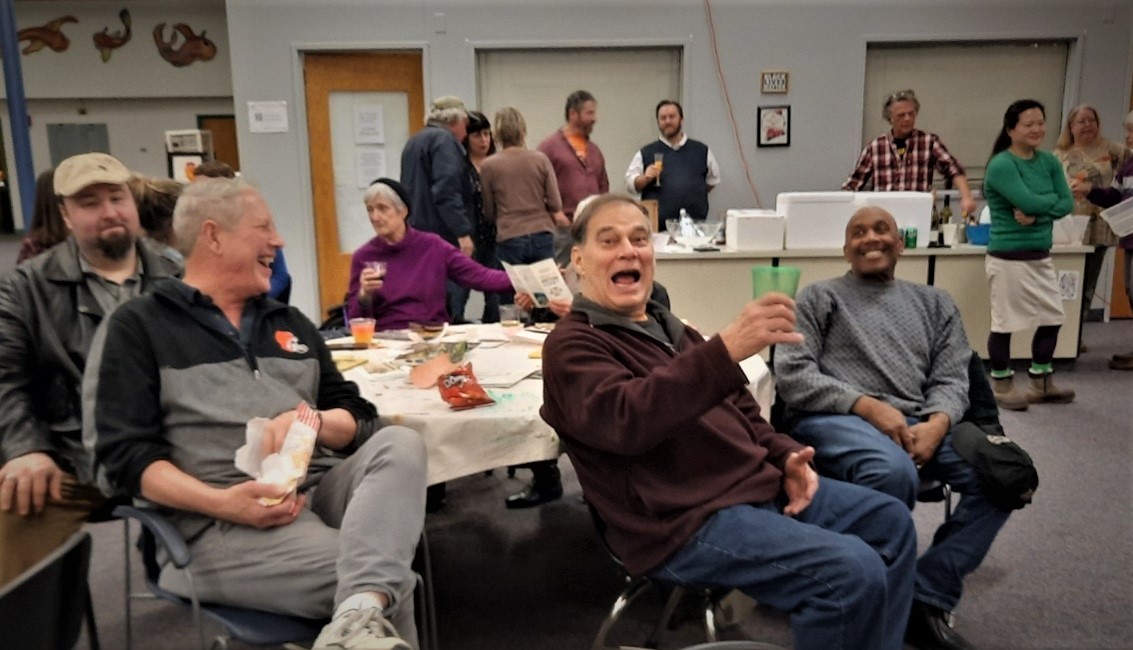 Our members interacted with the community as the lively music filled the space. Our popcorn machine from the 1980's era sent a wonderful aroma of fresh popcorn through the building and supplied a delicious snack for all in attendance.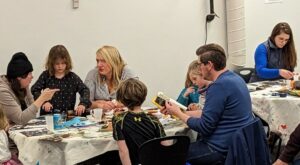 Lake Erie Ink, a creative writing place for kids, and Artful Cleveland, a group of artist's studios who also lease space in the building, held interactive workshops during the evening as well.
It was a fun evening for all who attended.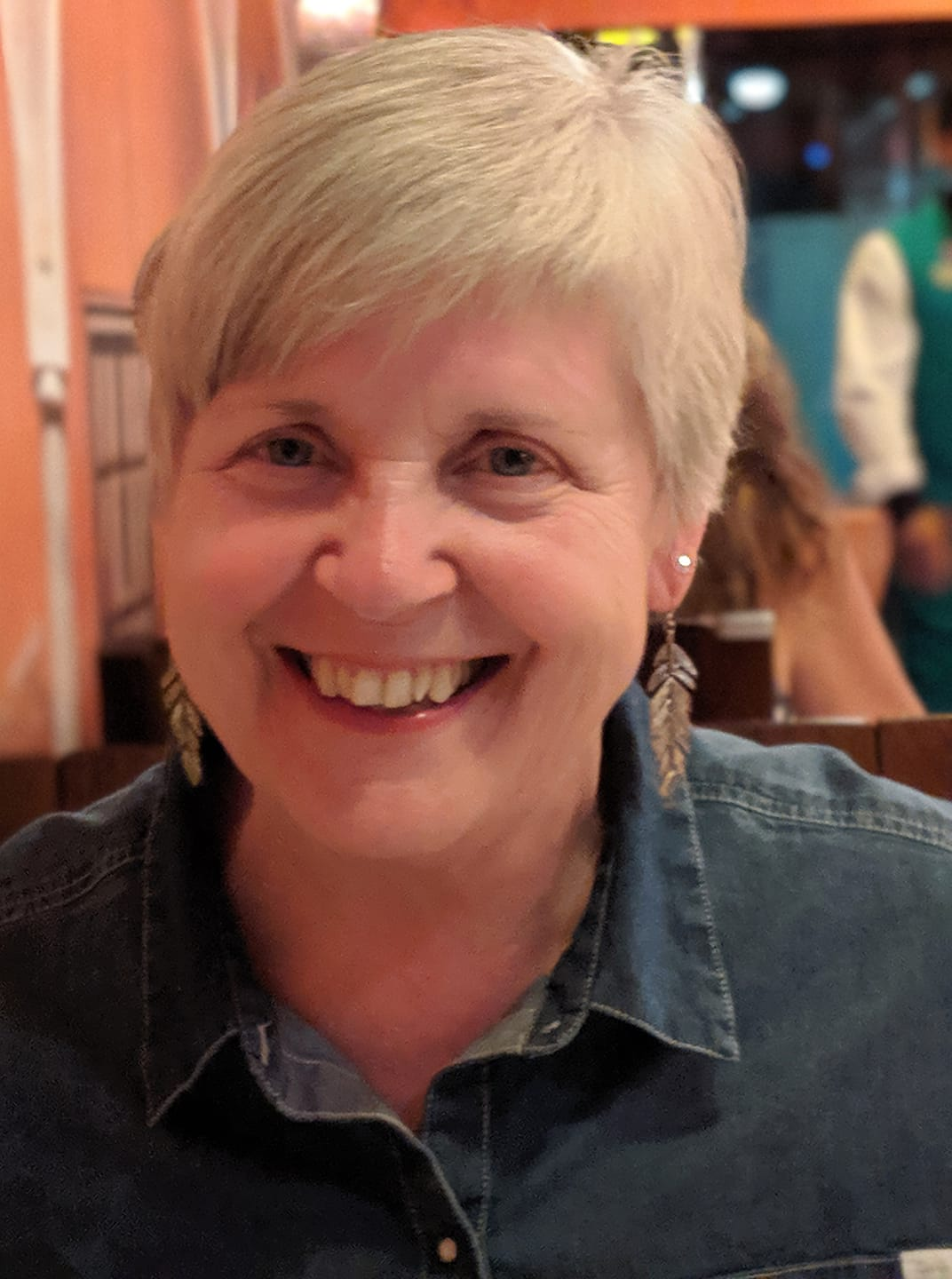 Pat Shiels
Love Avenue Champion, Cleveland, OH, US