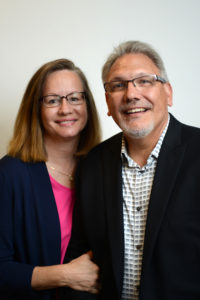 Dear GCI Family and Friends,
A few months back, Communications Director Michelle Fleming shared an assessment tool that Replicate Ministries uses in helping to debunk several myths about ministry. Replicate Ministries encourages all the churches and leaders they serve to come on board to what they call, "All Play, Everyday Disciple-Making Movement." I really like this catchy phrase. It points to the biblical posture of a priesthood of all believers. It also reminds me of a slogan we sometimes use in GCI, "making disciples who make disciples."
In the spirit of an "all-play" mentality, I am writing a short series on the 4 Es of pastoral ministry – engage, equip, empower, encourage. (Keep in mind that our Avenue champions need to think and operate out of the 4 Es too.) My first entry is on engagement.
To engage, in the purest sense, is to recognize and recruit. Everywhere we look, we see people who need Jesus. When I say need, the needs can run the gamut from forgiveness, to healing, to meaning and purpose in life. Maybe the person you see is simply looking for acceptance or true friendship.
Several years back, Christian researcher and author George Barna informed the church that the greatest need in Christianity was for Christian believers to be engaged in relationships with non-believers. This engagement runs deeper than just hanging out and being friendly. It means befriending another, taking the time to listen and hear the good and the bad, and everything in between. It means sharing life experiences and making lasting memories. It means being there in tough situations and in times of celebration. It means talking to God about your friend as well as talking to your friend about God. It is life-on-life; it is place-sharing.
Read More