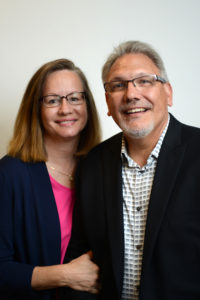 Dear GCI Family and Friends,
Let's begin this Update letter with a scriptural passage.
Now these are the gifts Christ gave to the church: the apostles, the prophets, the evangelists, and the pastors and teachers. Their responsibility is to equip God's people to do his work and build up the church, the body of Christ. This will continue until we all come to such unity in our faith and knowledge of God's Son that we will be mature in the Lord, measuring up to the full and complete standard of Christ. (Ephesians 4:11-13 NLT)
The various church offices are a gift that Jesus himself, through the work of the Spirit, gave to the church. Note what the Commentary Critical and Explanatory on the Whole Bible says about church leadership:
As the apostles, prophets, and evangelists were special and extraordinary ministers, so "pastors and teachers" are the ordinary stated ministers of a particular flock, including, probably, the bishops, presbyters, and deacons. Evangelists were itinerant preachers like our missionaries, as Philip the deacon (Acts 21:8); as contrasted with stationary "pastors and teachers" (2 Timothy 4:5). [Typically] The evangelist founded the Church; the teacher built it up in the faith already received. The "pastor" had the outward rule and guidance of the Church. The bishop had regional oversight with a group of churches.
This is a general explanation of church polity, an overview of the offices and operations of the church. (GCI uses the title regional director rather than bishop.) Our specific purpose for this article is found in verse 12. The primary responsibility of all church leadership is "to equip God's people to do his work and build up the church, the body of Christ." This equipping is careful preparation for the followers of Christ to recognize and understand how they fit and how they participate with Jesus through the community of the church.
Read More