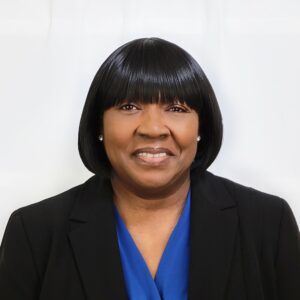 Rose Marie Hamrick is a native South Carolinian. Her parents began attending Worldwide Church of God the year she was born. She literally grew up in the fellowship that has transformed to be Grace Communion International. She grew up working in her family business which taught her a strong work ethic.
Rose has served GCI as an elder since 2015 and previously served as a deaconess since 2007. Rose has been privileged to serve her local congregation in various roles including treasurer, leadership committee, women's ministry chairperson, advisory council, youth coordinator and choir member. This is where she developed her love for serving others.
Rose earned a Master of Science degree in Business Management from Southern Wesleyan University. She is an administrative management professional with a 25-year career in a corporate environment. Rose's experience is both broad and varied in office, budget, project and facilities management, financial reporting, business development, human resources, payroll, accounts receivable, accounts payable, marketing, legal and real estate. This is where she has developed her business acumen.
Rose's family includes her two adult children, her son and daughter, a daughter-in-law and three beautiful grandsons. She enjoys reading, spending time with family and traveling.
Rose has a heart for service. She looks forward to serving GCI in support of the Gospel of Jesus in her role as Chief Financial Officer of Grace Communion International.