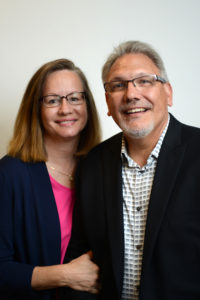 Dear GCI Family and Friends,
Have you ever experienced the power of the wind? My most vivid memory was living in Fayetteville, NC, when the outer bands of Hurricane Fran blew 80 mph gusts through the wooded acre of my backyard. The combination of the high-pitched whistling sounds and the cracking of limbs as they broke and fell was unnerving, to say the least.
Wind is a common theme in the Bible. It has been compared to the breath of God in Genesis, to the length of life in Psalms, and to the Holy Spirit. We see Jesus referring to the wind in his conversation with Nicodemus, a teacher of Israel and a Pharisee. He was talking to Nicodemus about being born again when he said:
The wind blows where it pleases. You hear its sound, but you cannot tell where it comes from or where it is going. So it is with everyone born of the Spirit. John 3:8
Jesus is reminding Nicodemus that just as you cannot see the wind or know it is there, except by what it does — rustling the trees, blowing the dust around, wreaking havoc in your backyard — you cannot see any outward signs in those who are born again. But you can tell who is born from above by the fruit produced in their life. Just as the invisible power of the wind accomplishes things that can be seen, the invisible power of the Holy Spirit works in converted Christians producing fruit like love, joy, patience, and kindness.
Read More