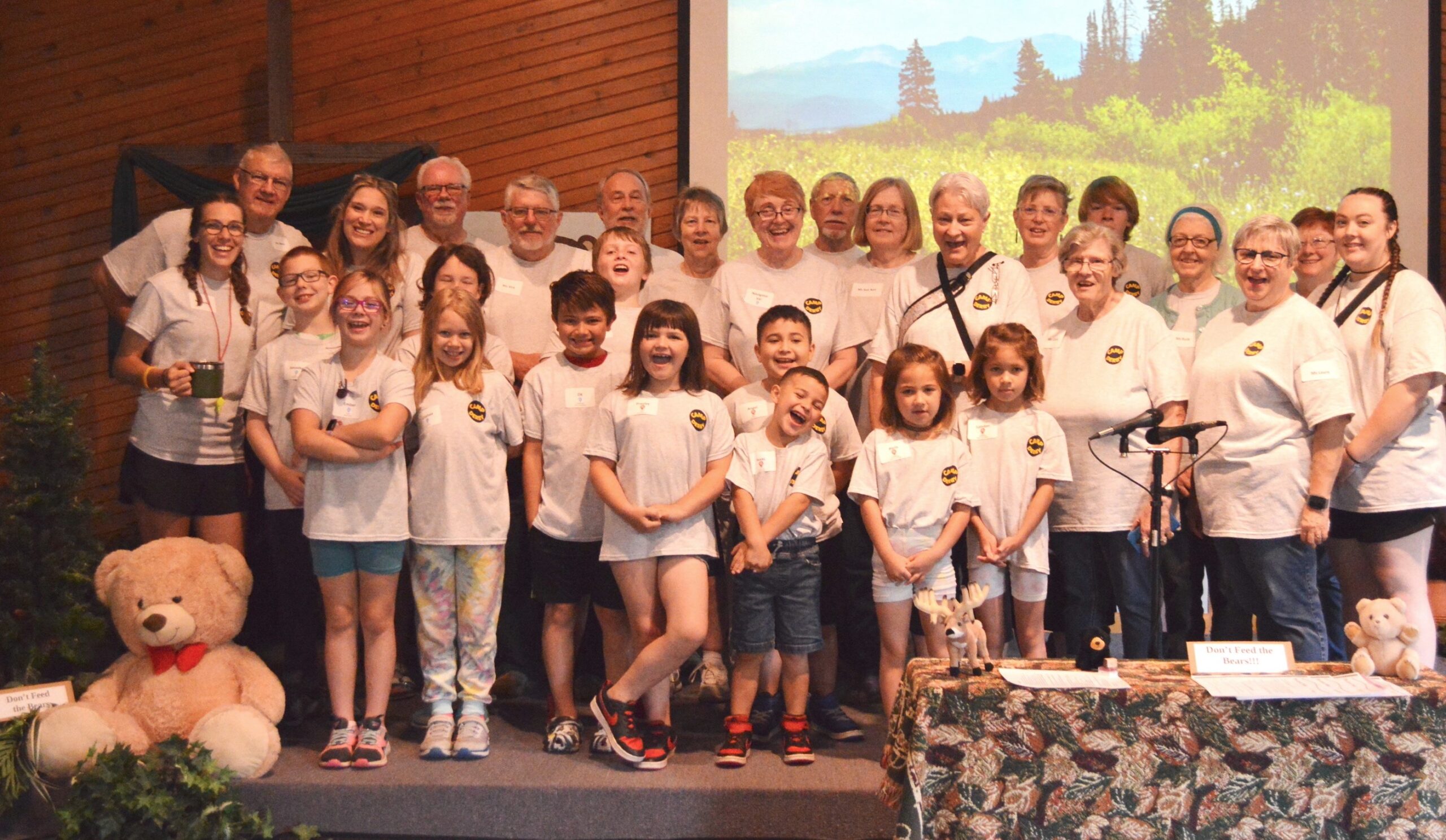 On June 14 – 15, Grace Communion Derby hosted our first neighborhood day camp, "A Passport to Adventure." The theme verse was Joshua 1:9. Camp ran from 7:30 am to 5 pm. God blessed us with 11 campers, 1st through 5th graders. Twenty-two staff members, ages 14 to 86, supported the camp. Fifteen came from GCDerby and three from local connections. We were also pleased to have the support and collaboration of three volunteers from two other GCI camps in our region.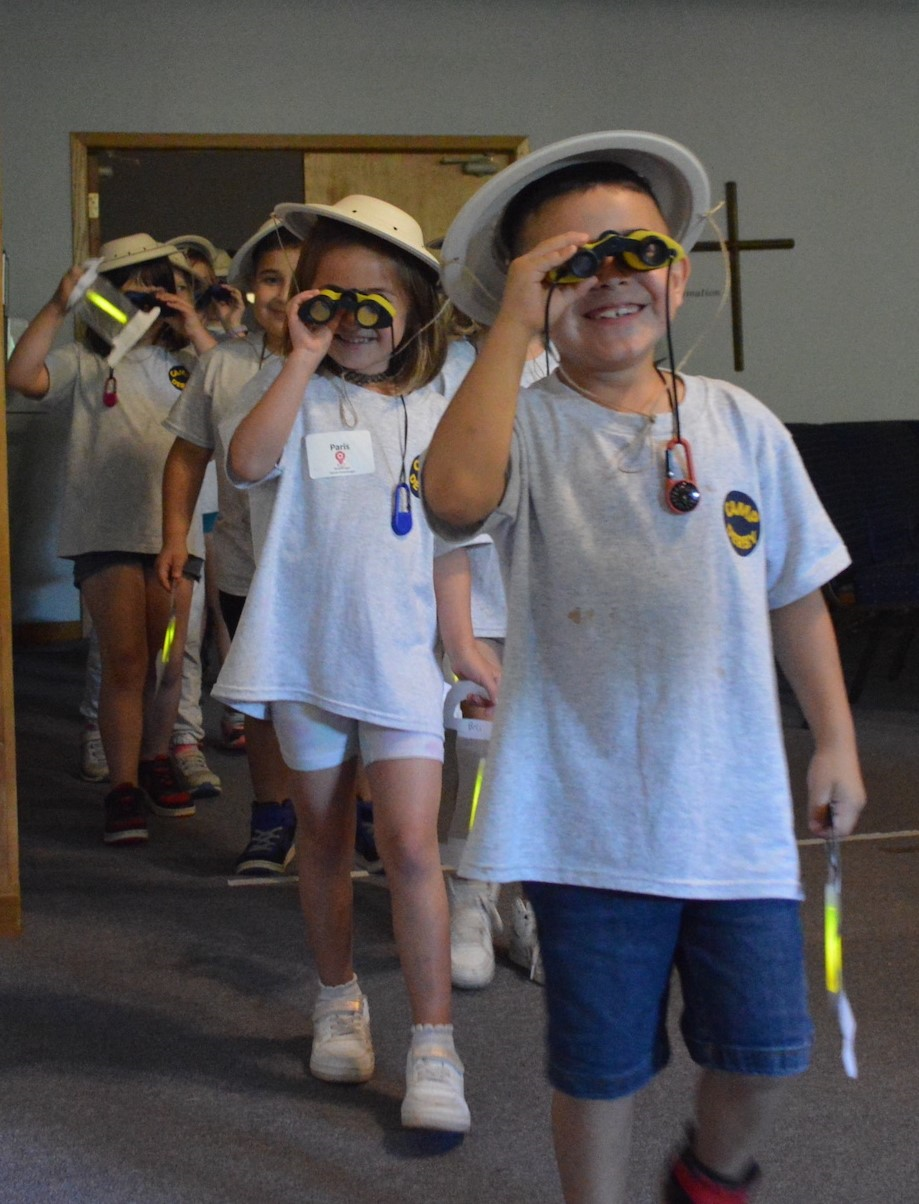 On both mornings, campers arrived for a hot breakfast. Each day was filled with activities of music, worship skits, an escape room, arts and crafts, a science lab, board games, and outside events. The outside events included relay races, a water balloon toss, and any race that included getting wet to some degree.
We utilized church grounds and a city park across the street. Signage and flags identified the event to all who drove past. One of our members (74-year-old) served as a crossing guard.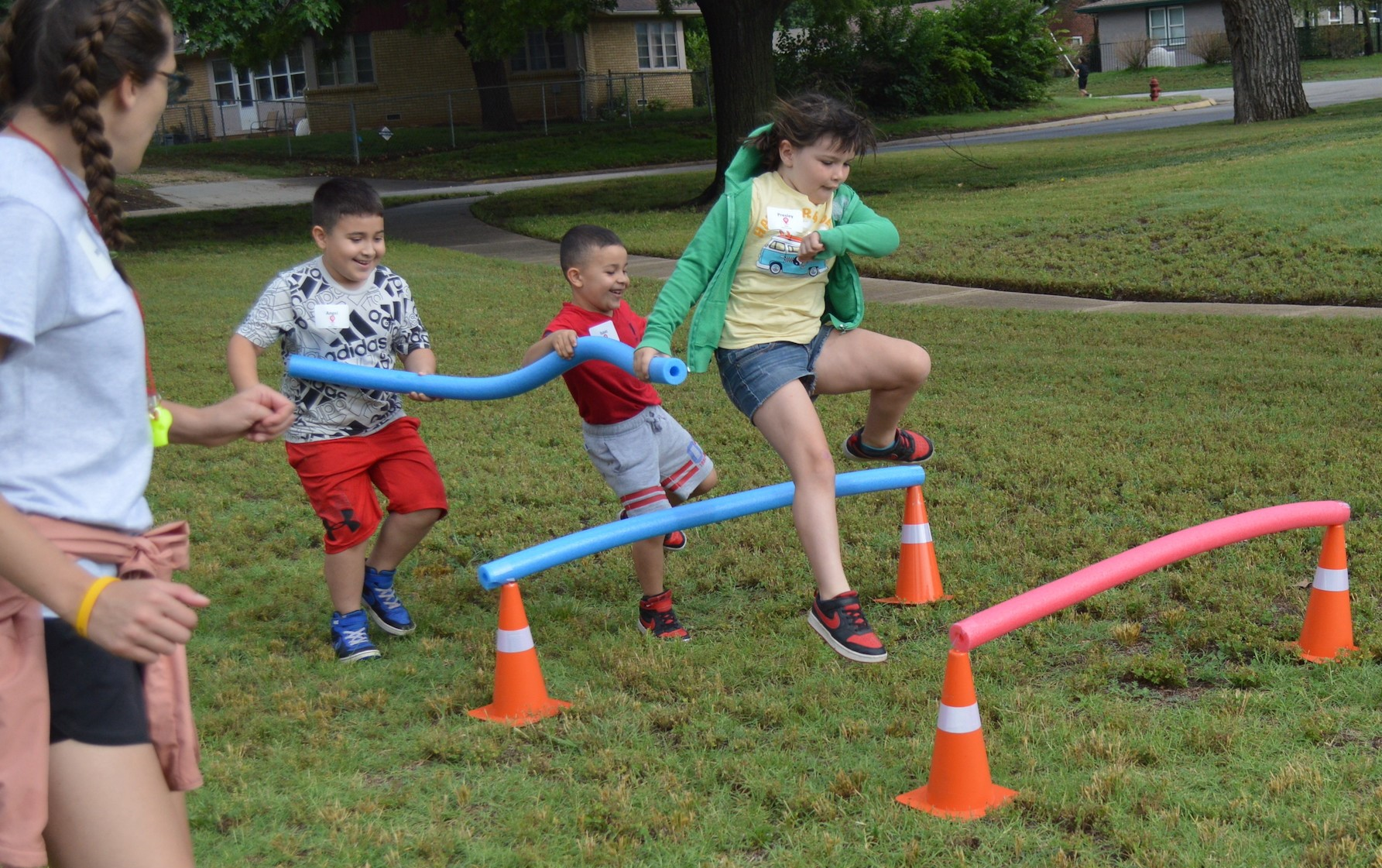 A hot lunch and afternoon snack breaks were served each day. We ran two team tracks. Each team had an adult "navigator" leader. Campers had a personal passport with their picture. As they participated in the events, their passports would be stamped. Staff members came alongside the campers to support, cheer, and love them. No camper was left alone; someone would always engage and support them throughout the day.
As the camp concluded Thursday, parents came to a cookout and fixings for supper. Campers shared their artwork. The evening concluded with campers performing their musical skits.
Best Practices and Lessons Learned
Know your neighborhood. We served breakfast, because we learned that many campers participate in a free and reduced-price lunch program at their schools.
We offered scholarships to those who needed one. One parent told us that without the scholarship, her child would not have been able to come. Other parents expressed their gratitude.
Words cannot begin to share how much God blessed this camp. The universal feeling post-camp is we miss the campers!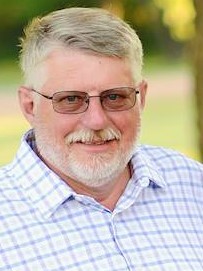 Kirk Hayden, Pastor
Derby, KS, US