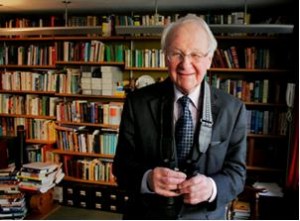 John Stott, one of the most significant Christian leaders of the 20th century, died at age 90 on July 27.
Time Magazine named Stott alongside Nelson Mandela and Bill Gates as one of the "most influential people" of 2005. He was once described by Billy Graham as the "most respected clergyman in the world today". Stott's leadership of the evangelical movement helped move it from a rather narrow-minded fundamentalism after the Second World War, to the fastest growing section of global Christianity it is today.
For a memorial tribute to Stott's life and ministry, click here.