This report was filed by Hector Barrero, GCI mission developer in South America.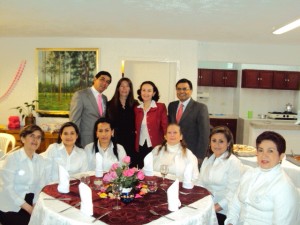 Last Saturday September 24 at the Bogota congregation we had 46 couples celebrating San Valentine day – which is celebrated this month in Colombia. These couples are the result of about 3 years working to help couples better their marriages. We enjoyed a delicious dinner prepared by a group of ladies of the congregation. We also enjoyed funny and edifying activities. Many gifts were presented and there was lots of celebration plus a short meditation on what are the benefits of being married.
Then Sunday, during church services, we also celebrated that God considers us His friends, as He did with Abraham, and Jesus did with his disciples. It was a day to celebrate friendship. Members of the spokesman club presented testimonies of good friendships in their own lives. It really was a day of much celebration.