We are pleased to announce that the Bengali Evangelical Association recently celebrated its 25th anniversary year of mission work in the villages of Bangladesh.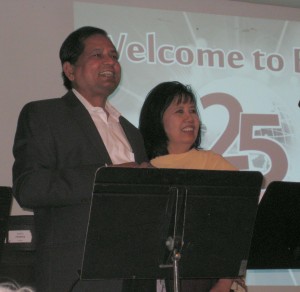 On Sunday September 18, John and Naomi Biswas met together with friends of BEA for an evening of praise, prayer, celebration, fellowship, and dinner at the Elks Lodge in Duarte, California.
This was a milestone event with 130 guests who heard from the keynote speaker Pastor Neil Earle, and the Mayor of Duarte who welcomed all and congratulated BEA on behalf of the city.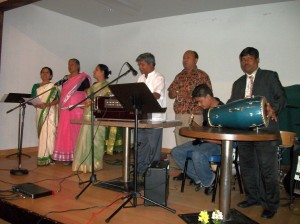 The various GCI churches in the area were also well represented by their pastors who gave special prayers and comments. Praise music was provided by the band from Bermie Dizon's New Life Fellowship church, and a Bengali group, all friends of BEA, who accompanied themselves on their traditional instruments. Dr. Tkach, who was in Australia at the time, sent a congratulatory letter that was read to the guests.