Dear brothers and sisters in Christ:
An interesting map appeared recently in USA Today. Based on research by the Pew Forum on Religion and Public Life, it shows the distribution of faith groups in the United States. I find it of interest to note that Evangelical Protestants are the United States' largest faith group. You may view the map at http://www.usatoday.com/news/graphics/pew-religion-08/flash.htm.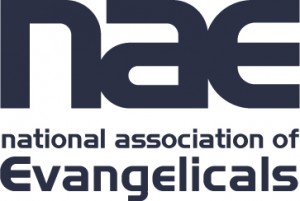 As you probably know, Grace Communion International is a member of the National Association of Evangelicals (NAE) in the United States. We are members of similar organizations in other nations and regions, including the Evangelical Alliance United Kingdom, the Evangelical Fellowship of Canada, and the Philippine Council of Evangelical Churches. These organizations represent individual local churches and denominations (the NAE represents over 45,000 U.S. churches and 40 U.S.-based denominations). Though these congregations and denominations differ on certain points of doctrine and practice, they hold in common core biblical beliefs and missional practices.
I'm sometimes asked, what is an evangelical? I like the answer given by Leith Anderson (NAE president): "My short definition of an evangelical is someone who takes the Bible seriously and believes in Jesus Christ as Savior and Lord" (see Leith's article, The Coming Evangelical Future at http://www.nae.net/from-the-president/556-the-coming-evangelical-future).
That short definition certainly describes GCI, and flowing out of our belief in Jesus as Savior and Lord (a belief informed and shaped by our Trinitarian, incarnational view of Holy Scripture), comes our commitment to share with Jesus in the ministry he continues to do in our world. I'm excited to see how our congregations are growing in their participation! For examples, see two articles in this issue: Big Sandy revisited (https://update.gci.org/?p=6518) and New church launched in L.A. (https://update.gci.org/?p=6532). I praise God for these missional developments!
I pray that God will bless and guide all our congregations as together we share the love and life of our Triune God as it is being expressed in our world. Doing so is to be truly evangelical.
Love from my family to yours,
Joseph Tkach
P.S. An important part of our practice as an evangelical church is celebrating the great events of God's work, in Christ, for our salvation. In November-December, we'll have opportunity to celebrate Advent – a month-long season in which we remember our Lord's advent (advent means "coming"). The season focuses on Jesus' coming in the future (his bodily return in glory), the present (his coming to us now through the Holy Spirit), and the past (his coming to us in the flesh 2,000 years ago). For additional information on celebrating Advent, see the November Equipper posted online at http://mindev.gci.org/Web%20Documents/Equipper6.11.pdf