The following report is from Kalengule Kaoma, GCI Mission Developer in Central Africa:
Ghana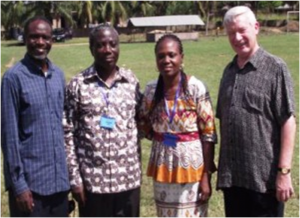 James Henderson (GCI national director in the UK) and I were in Accra, Ghana in November for a West Africa leaders' conference. Around 200 GCI church leaders from Ghana, Nigeria, and Togo attended the conference (see group photo below). With the theme of pastoral/ministry development based on 2 Timothy 2:15, the conference had several subjects including Relevance of a Pastor in the Community, Trinitarian Theology – A Scriptural Discussion, The Revelation of the Father, Bearing the Father's Name, Armageddon, and Jesus the Great Shepherd. In addition, national leaders updated the audience about what Jesus is doing in their respective countries.
On Sunday, James Henderson spoke to the combined church at Kutunse, the conference venue in Accra. I went to Buduburam church and ministered there.
Prayer point: There is need for more future regional conferences.

Kenya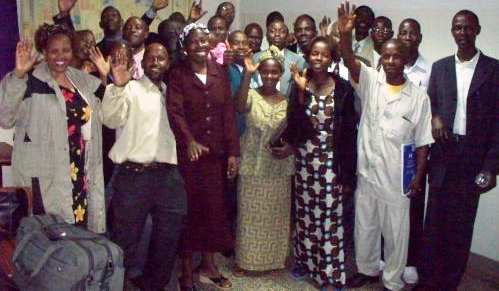 After Ghana, I travelled to Nairobi Kenya for the East African conference. Forty GCI leaders from Uganda, Tanzania and Kenya attended the conference (part of the group is pictured at right). Running a similar theme and topics as the Ghana conference, the Nairobi conference ran for two days. Some of our newly affiliated groups in Kenya and Tanzania also participated.
After the conference, Kimani Ndungu, area pastor for East Africa and Anthony Gachanja who is national ministry leader of Kenya were invited to conduct further training for our new groups Tanzania and Nyanza district, Kenya.
Prayer point: Wider representation of leaders from East Africa.