The following report is from Glen Weber who serves as senior pastor of New Hope Christian Fellowship, a GCI congregation in the Pasadena, CA area, and one of GCI's district pastoral leaders in the Western United States: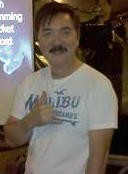 My wife Connie and I were recently vacationing in Hawaii. During our time there we visited Light of the World, the GCI congregation in Honolulu. It was a blessing to spend time with our members there, including Pastor Gary Crowell and his wife Risa.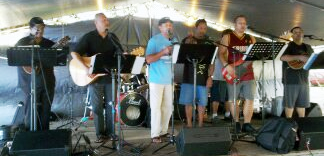 Although Light of the World once numbered only about 12 people, it now has about 50. Virtually all the new members came to the congregation through outreaches focused on military veterans. The picture at right shows their praise band participating in one of those outreaches, which included a worship service and a meal. Most of the members of the praise band are former clients of a local veteran's recovery program. They now share their faith with fellow veterans by providing worship music for veteran's recovery meetings. They can be found most Tuesday nights rocking out at the U.S. Veterans Initiative.