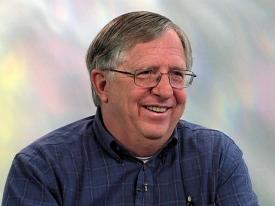 Many of you reading this will remember Steve Elliott who has spoken at GCI conferences in the US and the Philippines. He has been a great friend and consultant to us.
We just learned that Steve's wife Elaine has been diagnosed with a moderately aggressive form of breast cancer. The doctor discovered the lumps while giving her a routine checkup. Follow-up tests resulted with the sobering diagnosis.
Elaine will be cared for by Stanford University Hospital doctors. Because this form of cancer can spread rapidly, she will go to the hospital this Thursday for more scans. The doctors will give the Elliotts the prognosis the following day.
Steve and Elaine request the prayers of their GCI friends. Here is their mailing address:
Steve and Elaine Elliott PO Box 3426 Turlock, CA 95381