GCI pastor and district pastoral leader Rick Shallenberger recently traveled to Africa on behalf of GCI president Joseph Tkach. Following is Rick's report on his time in Zambia.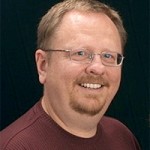 On December 30, 1991, the president of Zambia, Frederick Chiluba, declared his country a Christian nation. Since that day, crime has dropped, people have become more concerned for others, and churches have grown. Our GCI congregations are no exception. Though our members have very little, they are actively sharing God's love and life with those around them. As a result, our existing churches are growing and new ones are being planted.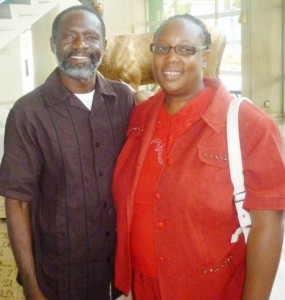 I traveled in Zambia with Kalengule Kaoma, GCI's mission developer for central Africa. He lives in Lusaka, Zambia with his wife, Nsama and their four children. Kalengule spends a lot of time traveling to many countries in central Africa, teaching and conducting training seminars for pastors and ministry leaders. Following is information about some of the key pastoral leaders we visited in Zambia.
Inyambo and Mutinta Nyumbu
Dr. Inyambo Nyumbu is national ministry director for GCI in Zambia. His wife is Dr. Mutinta Nyumbu. With Inyambo's assistance, the GCI pastors and other ministers in Zambia are focused on building and otherwise supporting their churches. Given their poverty, they are constantly on the alert for ways to generate church income so that they can plant more churches. Businesses are started and profits are invested for the sole purpose of building the church.
Peter and Judith Chipempele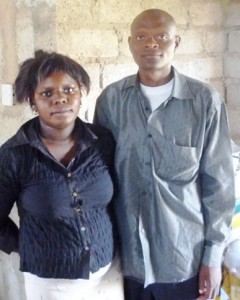 Peter and Judith built a home with bricks that Christ Fellowship Church purchased three years ago. Now they are collecting bricks to build a church to replace the tent they meet in. They have two children and care for two family "orphans" in their tiny home. Recently, they received a generous donation and are wisely investing about half of it to generate an income stream. They also plan to purchase bricks by the truckload and then sell some of them for a modest profit. It is important that African churches develop income streams because donations are very low due to deep poverty.
Peter asked if we could send him some theology textbooks and Bible reference books. He has a love of learning, but no means to pay for formal education. Kalengule said any books we send would be passed around among the pastors for all to use. We are now making arrangements to send books to them.
Kennedy and Zelipa Musopelo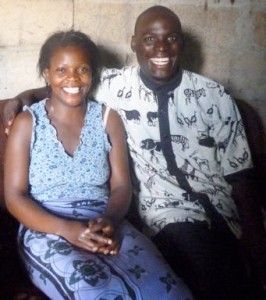 Kennedy and Zelipa just started a GCI church in Lilanda and face many difficulties. Kennedy told me that it was quite an honor to be visited in his home by the African mission developer and a US representative. Our visit significantly raised Kennedy's credibility in the eyes of his family and community. The Lilanda congregation is very poor and they are behind on their rent of $20 a month. We donated enough to catch them up and pay for the next few months as they pursue options for generating an income stream. Their church meets in a school building with15 classrooms. Each classroom is used by a different denomination – all holding church at the same time. Sometimes they try to outdo each other in their worship and preaching. When the 15 churches end their services, 15 more groups come in for the next service.
Kennedy and Zelipa are looking for a way to raise funds so they can buy some land and build a church that can grow. They are outgrowing the school classroom and need to find a place to establish a church home for current and new members. They also need to find a new home to rent or build so they can get out of the family home. Kennedy loves to learn and is beginning a new diploma program in theology.
Chris and Bibiana Kalaba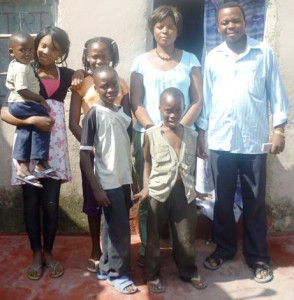 Chris and Bibiana and their five children live in Chawama. They are tenants in a small home attached to two other homes. Chris is seeking higher education and Bibiana is seeking her first education. She hopes to one day study law so she can help support the church with her future income.
The Chawama congregation is growing fast. The Sunday before our visit, they had 150 adults and many children in attendance. The children have class outside the main hall during the worship service. Due to our visit, they expect attendance to rise even more. Having their own building has been a real blessing, but they are quickly outgrowing it. They have plans to build a larger building with a wall around it for protection. Once a month they have "Bring a Brick" services. Members bring a brick to church, or they will go as a group and each purchase a brick to carry back to the church. These bricks are stored in one of the rooms of the church. When they have enough bricks, they will begin construction.
Again, many noticed our arrival and departure. You are constantly reminded of the value and significance of visiting the pastor in his church and in his home. It is quite an honor for them in the eyes of the community (and it is an even bigger honor for us!).
Jack and Kabwe Banda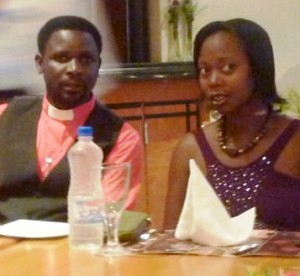 We visited the Banda's congregation in Chongwe, where I gave the sermon. The church meets in a school, which is owned by a church member. They serve a very poor community and are actively reaching out and growing. They have a large children's ministry. They use a blended form of worship, mixing traditional hymns with African worship music. The service was energetic and inspiring.
Pastor Jack loves to learn and has a desire to attend Grace Communion Seminary to further his education and work toward a Master's Degree. We aren't sure how that will work because of limited Internet access, but we will look into ways to help Jack and others benefit from Grace Communion Seminary.
Grace Communion International is rapidly growing in Zambia. There are many challenges, but the pastors and wives are dedicated to meeting them. Their dedication to their pastoral calling and to the Great Commission is inspiring and humbling. Please join in prayer for our brothers and sisters there.