This report is from Greg Williams who coordinates the GCI US Pastoral Internship Program on behalf of Church Administration and Development.
In Matthew 9, Jesus exhorts his followers with these words: "The fields are ripe and ready for harvest. Pray that the Lord of the harvest will send laborers into the field." This exhortation forms the basis for our GCI Pastoral Internship Program. Its goal is to join in what God is doing to prepare the next generation of our church pastors and planters.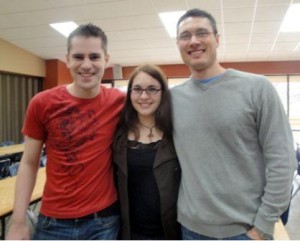 The internship program is officially in its toddler stage. We are about to complete our second year with six interns currently in the program. Some of these internships are voluntary, and some include part-time employment with GCI. For more information, including a list of current interns, see Joseph Tkach's February letter at www.gci.org/letter/1202.
In April we will conduct our first annual Intern Gathering, meeting at Flat Rock, NC. At that meeting of interns and mentors we will discuss program goals, share best practices and hear from participants as we seek to improve the program. We will also receive training from leaders of the internship program at Trinity Evangelical Divinity School, and we'll hear from a young church planter and his team from Grace Blue Ridge Church. Please pray for this important gathering. If anyone would like to help scholarship one of the mentors or interns to attend, please contact Greg.Williams@gci.org. The cost for attendance is $500/person.
For additional information about the Internship Program, see mindev.gci.org/internships.htm.