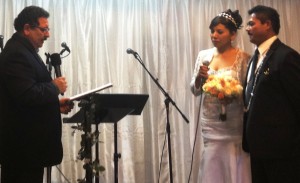 On March 25, GCI pastor Gildardo De La Rosa was united in marriage to Karina Hernandez.
Gildardo pastors Comunion De Gracia, a GCI congregation in Santa Ana, CA.
The wedding, attended by 150 church members and friends, was officiated jointly by GCI pastors Heber Ticas and Jose Escalante. Pastors Ines Cante and Mario Lopez were also present.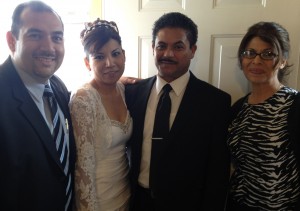 Please join us in prayer for the new couple, asking God to be with them as they journey together in life and ministry.