The following update is from GCI pastor and U.S. district leader Heber Ticas concerning the new church he and his congregation recently started in Los Angeles, CA (for a previous Update report on this church plant see https://update.gci.org/2011/11/new-church-launched-in-l-a/).
We give God thanks that our new satellite church plant is prospering. Attendance is steady with an average of about 80 (including the church plant team). Because we've reached critical mass, it is no longer necessary to have families attending from the mother church.
Recently, we held a community outreach event where we blessed families and encouraged family unity. In February we celebrated our first Lord's Supper. Ministry is falling into place from all angles!

Now we are gearing up for additional community outreach events. We hope to see attendance increase to over 100 people. Planned events include special outreach services on Easter and Mothers' Day and a community fair in June.
The ministry team in this new plant is doing a wonderful job! My primary responsibilities are to cast vision, mentor and preach. Recently, we commissioned Enoch Palacios to serve as campus pastor and my associate pastor. I am thankful to the Lord for Enoch – he is a gifted speaker and passionate for the community. Enoch and the rest of the team are now covering the day-to-day responsibilities of this church: cell group meetings, personal visitation, gathering for prayer and continuous evangelism. Their active involvement has allowed me to redirect my time back to pastoring the mother church.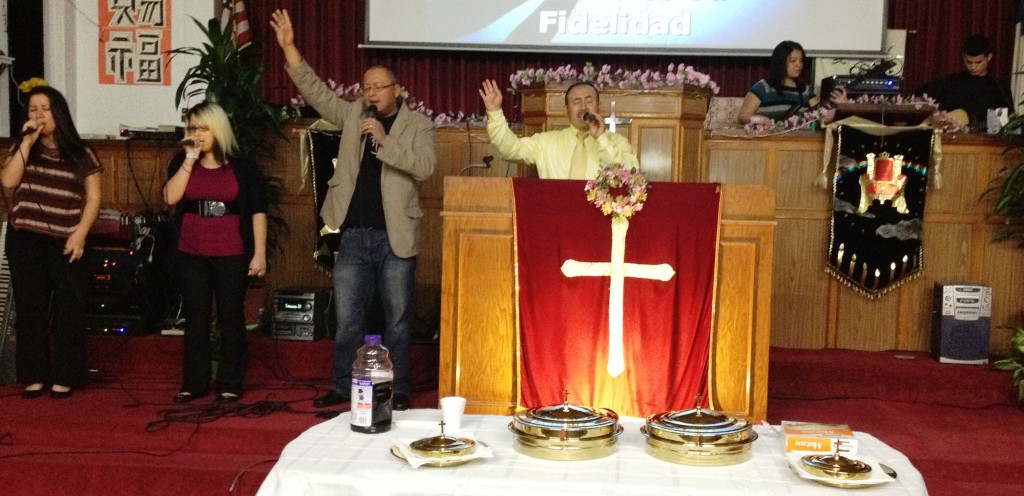 We are progressing well in helping people travel our discipleship pathway (connect to Christ, connect to one another, connect to Christ's mission). New people are taking our discipleship course taught by Enoch. About 15 people have expressed interest in being baptized in June.
Please join us in prayer about these developments, as we continue to ask the Lord to give us the ability to discern where the Holy Spirit is working so that we might join him there.
Blessings,
Heber