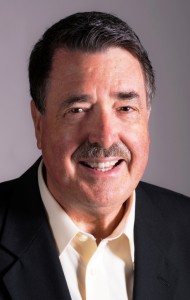 With October being Pastor Appreciation Month in the US and Canada, it's nice to hear that one of our own elders has been honored for an achievement that has global impact.
If you know John Meyer who lives in Tracy, California, you know him as an interesting, yet humble servant. What you may not know is that John, now retired, has played a significant role in developing a technology that affects literally billions of people around the world.
Originally from New Zealand, John earned a degree in physics before entering Ambassador College in Bricket Wood, England. In his junior year at AC, he was assigned to work in the college press. At the time, The Plain Truth magazine was just beginning to use color pictures. The press manager asked John to develop the best color separation methods available. While doing so, John came to recognize the limitations of existing methods, which were cumbersome and time consuming. John envisioned a process by which color photographs could be electronically scanned and displayed on a television screen then adjusted to appear as they would when printed. We take this process for granted now—many of us do it routinely on our own computers. But in 1966 this technology did not exist—John was well ahead of his time.
After graduating from AC, John went on to get his Ph.D. in physics and to begin a career at Hewlett Packard Labs where he played a major role in developing the technology that turned his vision into practical reality.
The digital photography revolution came about when a low-cost option for consumers to print out their pictures at home became available. John played a leading role in this revolution by helping to develop thermal ink jet printing and helping solve color communication problems that carried over into the camera domain. These advances resulted in the rapid adoption of digital photography.
John remembers his 28-year career at HP Labs as a wonderful adventure in realizing what was once a rather fanciful vision. His pioneering work revolutionized printing and radically changed the way we take photographs.
Last September, the Royal Photographic Society in England recognized John's achievements by awarding him the prestigious Davies medal. This medal is awarded for significant contributions in the digital field of imaging science.
On a personal note, John says, "I see this as a blessing from God in that I left physics to come to AC; and, with my wife's encouragement, returned to complete my graduate degree, such that when I was looking for a job there was a company called Hewlett Packard that was looking to employ someone who knew both printing and physics. Everything that I had turned away from, God gave back to me tenfold."
---
For further details about the Davies medal, click here.