Kalengule Kaoma, one of GCI's church directors and mission developers in Africa, provided these updates concerning annual church conventions held recently in western and southern Africa.
Ghana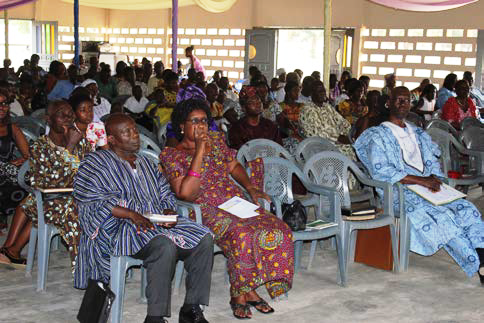 The annual church convention in Ghana, attended by about 600 people, was held simultaneously in the cities of Kutunse and Hohoe. A major focus of the gathering was the 39th anniversary of the church in Ghana. Convention activities included the inauguration of a Young Ladies Club, which provides a forum for young female members as well as non-members to meet, fellowship, pray and study. It is hoped that this club will spread throughout the churches in Ghana. Also, seven ministry leaders were commissioned, a little child was blessed, a fundraiser was held and meals were provided to all participants on Family Day.
Nigeria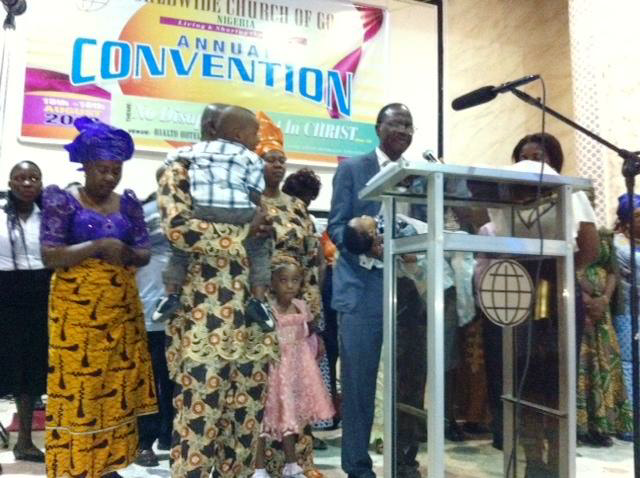 The annual church convention in Nigeria, attended by about 270 people, was held in the ancient city of Benin. Members attended from all over Nigeria. Dressed in brightly colored clothing, they sang and danced with great joy and happiness. The convention theme, "No Disappointment in Christ," was based on 1 Peter 2:6. Messages encouraged members to put their trust and confidence in Jesus Christ alone. Convention highlights included a baby dedication, baptism of eight youths and 36 adults, a "singles/youth mingle," honoring of senior members, a talent show and the ordination of a deacon.
Zimbabwe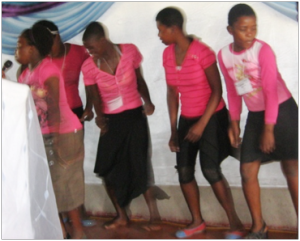 The annual church convention in Zimbabwe was held at the GCI church building in Chitungwiza, 30 kilometers south of Harare. Thanks to the local members, the small meeting hall there was converted to accommodate the 200 people who attended the convention with the theme, "But grow in the grace and knowledge of our Lord Jesus Christ."
On one day, the youth provided the music and messages and led other activities. During the convention, the Annual General Meeting of the church in Zimbabwe was conducted. A new church constitution was adopted by 100 delegates. On the last day of the convention used clothing, gathered by participating churches, was given to less fortunate members.