This update is from Anthony Mullins, GCI's Generations Ministries
director.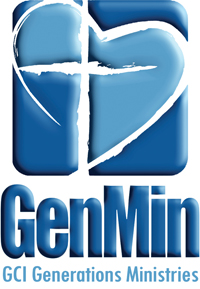 GenMin's advisory team met recently in Denver to discuss key initiatives and to re-examine the purpose of the ministry, which continues to have at its core an emphasis on supporting and strengthening GCI congregations. Several good ideas emerged from the meeting, including a new GenMin motto (tag-line):
Loving Kids. Developing Leaders. Sending a Generation.
This motto speaks to three primary GenMin commitments:
Loving the young people that GenMin is privileged to serve through its camps, mission trips and other events.
Creating "space" for these youth to develop as leaders within camps, mission events, GenMin's "dream team," at Converge events and as participants in GenMin's Journey With the Master mentoring program.
Helping this younger generation live "sent"—joining God in his mission by being disciples of Jesus who live out the gospel in their families, churches and communities. Through Jesus' work, the Holy Spirit is drawing all people into relationship with the Triune God and GenMin seeks to help its participants catch that vision and live it out within whatever context they find themselves.
To learn more about GenMin's commitments, watch this interview with GenMin camp leaders:
On YouTube at http://youtu.be/gaEYa1TOHPU