This update is from Robert McKinney the pastor of GCI's congregation in Nassau, Bahamas.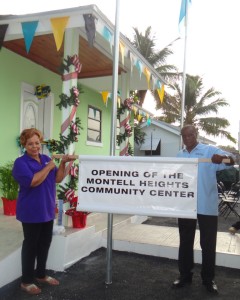 Several years ago, Leslie and Rita Bowe, long-time GCI members in Nassau, donated land in a low-income area where they previously lived and where Leslie operated a business for over 50 years. Their dream was to see a community center built on the land to draw the community together and to provide a beacon of hope for area residents.
Just recently, the Bowes' dream came true. A leading area newspaper reported that, "The Leslie and Rita Bowe Montell Heights Community Center was officially opened on December 16." Participants in the opening ceremony (pictured below) included Deputy Prime Minister Philip Davis and several cabinet ministers and ministers of religion.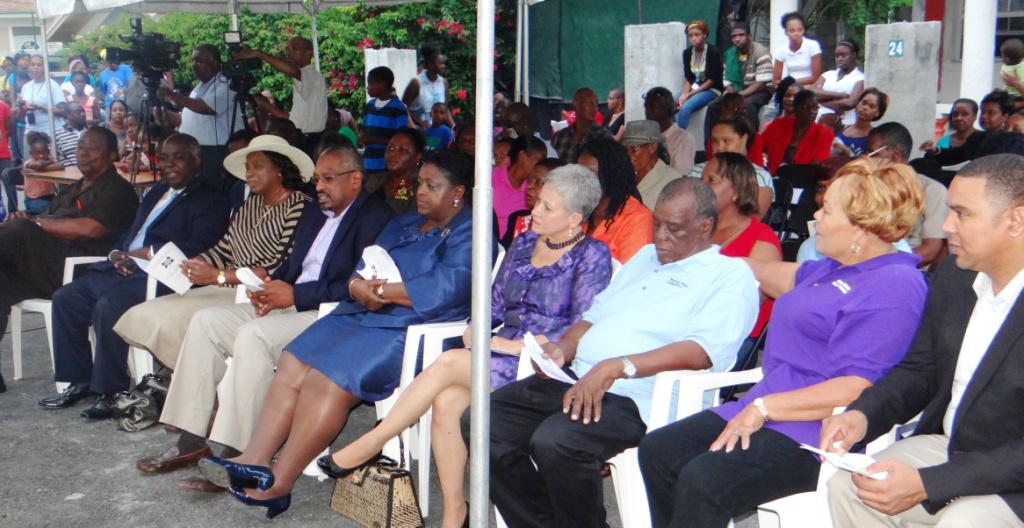 Rita mentioned that since the center opened, she has seen a lot of positive changes in the area. For example, the center provides free lessons for 40 students in an after-school classes program. They operate a soup kitchen that feeds the elderly. A crusade in the park and a free counseling clinic are planned for later this year. Leslie noted that the center has brought together people from all walks of life. They have put the past behind and are working more together. He mentioned that Prime Minister Perry Christie visited the center the day after it opened. He commented that he was amazed to see what had been done in the area.