District and church pastor Arnold Clauson died peacefully at home on April 26, with family at his side, just three days after his 70th birthday. He had been battling prostate cancer since last summer. The schedule of funeral services is given at the end of this post. Following is a short biography written in tribute to Arnold by his daughter, Rachelle Clauson. It includes quotes from Arnold's notes about his life.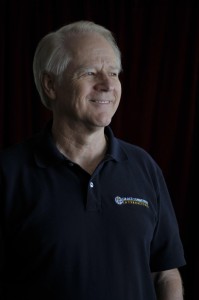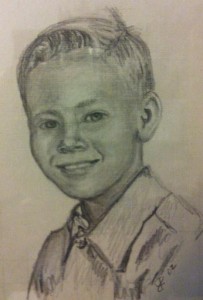 Dad was born to Sam and Nellie Clauson on April 23, 1944, in Hendricks, Minnesota. Sam's family had immigrated to the U.S. from Norway in 1885. Dad already had four brothers and a sister when he came into the world, with another sister to follow. He was the first of his siblings to be born in a hospital. The family lived in a three-room farmhouse on the rocky prairie four miles outside Astoria, South Dakota. They had a family garden and lots of animals but no electricity or running water; they used a wood-burning stove, an outhouse and a well.
Dad wrote, "My childhood was filled with the carefree spirit characterized by many who grew up 'on the farm.'" Those years of living and working on the farm shaped many of the qualities that benefited Dad and the people he served throughout his life.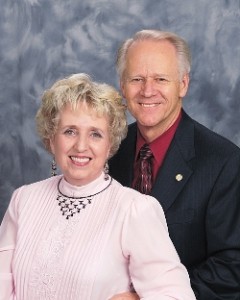 Dad met Mom at Ambassador College, where they worked together in the transportation department. Fifteen years ago, Dad wrote: "I gained many life-long friends during my years at Ambassador. But by far the best one is the one I asked to be my wife, Patricia Ann Panella. We got serious during my last year of college and began to plan toward marriage. On June 8, 1969, at 12 o'clock, it happened. We said 'I do' and have continued to do so for the past 30 years!" This year marks the 45th anniversary of my parent's marriage and their abiding commitment to the life they built together. Their first child, my sister Shari, came along in July 1970. I was born in June 1973, and Stephanie came in November 1983.
Dad began serving in ministry in 1968. He was a ministerial trainee in Oklahoma City and Tulsa, Oklahoma, and then in Peoria and Champagne, Illinois. Then he served for a time as a local elder in Cleveland, Ohio. Thereafter, he was the senior pastor in Erie, Pennsylvania; Oklahoma City, Oklahoma; Enid, Oklahoma; Cape Girardeau, Missouri; Paducah, Kentucky; Denison, Texas; Paris, Texas; Antlers, Oklahoma; and Dallas, Texas. My parents then lived in Pasadena, California for a sabbatical in 1978.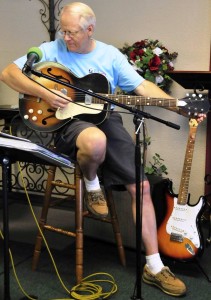 Dad was a faithful and dedicated servant to all of his congregations, both within and outside the walls of the church. He is loved by many, many people. Dad is well known for his solid leadership, his skillful yet unassuming style of speaking, his song leading, and counseling. Others remember his exceptional talent for organization and coordination, which contributed to well-planned District Family Weekends, volleyball and basketball clinics, DELs meetings, Regional/District/New Pastor Conferences, festival worship services, SEP canoe trips, YES camps and rock climbing adventures. He combined these abilities with his proficiency in all manner of technological devices and equipment to produce color-coded manuals, filing systems, sound system solutions, PowerPoint presentations, conference schedules and church bulletins.
Others know Dad for his skills as a carpenter, handyman and consummate do-it-yourselfer, who turned visits to widows and church members into opportunities to fix anything that was broken in their homes. He worked tirelessly on expanding the Grace Communion Church hall for the Dallas North congregation, just as he did on countless other construction projects over the years. He gave his all to everything he did, never quitting when challenges arose. He was able to "MacGyver" a solution to almost any problem—one of his all-time favorite phrases was, "The impossible just takes a little longer!"
Finally, I know that many have been touched simply by the warm smile and willing hand that Dad extended to all those he met in his time on earth, whether they be stranger or friend. He will be fondly remembered and deeply missed.
Funeral Arrangements
Arnold's family warmly invites you to join in honoring and celebrating his life at any of the following events:
Visitation: 6:00-8:00 pm Friday, May 2, American Funeral Services, 4312 West Crawford Street, Denison, TX 75020.
Graveside Committal Service: 1:30 pm Saturday, May 3, Fairview Cemetery, 1501 Hwy 91 N., Denison, TX 75020.
Remembrance Service: 3:00 pm Saturday, May 3, Harvest Time Assembly of God, 222 S. Heritage Pkwy (FM 1417), Sherman, TX 75092. A reception and fellowship follow at 4:00-6:00 pm.
To sign the digital guestbook on the funeral home website, click here.
Flowers may be sent to the funeral home:
American Funeral Services 4312 West Crawford Street Denison, TX 75020
Cards for Arnold's family may be sent to:
Trish Clauson 109 Melrose Cir Denison, TX 75020-2697