Dear Brothers and Sisters in Christ,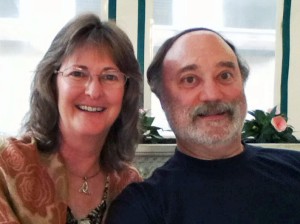 This letter is the second in a two-part series that addresses the importance and meaning of Holy Week, which this year begins on Sunday, April 13 and extends through Sunday, April 20. Last time we looked at Palm Sunday and its message concerning Jesus' entrance into Jerusalem. This time we'll explore Easter Sunday and its message concerning Jesus' resurrection. I hope you are finding this series helpful as you prepare for the Holy Week celebrations that so powerfully proclaim the gospel of our Lord and Savior Jesus Christ.
Details about Easter are often debated, including its chronology and even whether it should be celebrated or not, given the pagan origins of some of its traditions. Long-time GCI members will remember that we used to have a booklet on that subject.
Most of us now realize that celebrating Jesus' resurrection is not pagan. But we need to go further, understanding that Easter proclaims the very heart of the gospel by celebrating the most significant event in all of human history—a "game changer" for everyone who has ever lived—an event that makes all the difference in our lives now and for all eternity.
Unfortunately, Easter celebrations often present a truncated gospel—one about a transaction related to personal satisfaction and individual fulfillment. Such presentations say, in effect, "You do your part and God will do his—accept Jesus and obey him, and in return God will reward you in the here and now and grant you entrance into heaven in the afterlife."
This sounds like a good deal, but it is really? It is true that God takes away our sin and in exchange gives us the righteousness of Christ so that we may inherit eternal life. But this is not a transaction—it is not a "deal" at all. The gospel is not about an exchange of goods and services between consenting parties. Marketing the gospel as though it is about a transaction leaves people with a very wrong impression. This approach puts the focus on us—on whether or not we desire to "buy in" to the transaction, or can afford to do so, or think it's worth the cost. The focus of this transactional gospel is on our decision, our action. But the gospel proclaimed in Easter is not fundamentally about us, it's about Jesus—about who he is and what he has done on our behalf.
Together with the other Holy Week celebrations, Easter points us to the "fulcrum" of human history—events that redirected all history to a different end, placing all humanity and the whole of creation on a new pathway. Everything changed with the death and resurrection of Jesus Christ!
Easter is far more than a metaphor of new life, pictured by eggs, rabbits and new spring clothing. Jesus' bodily resurrection was far more than the culmination of his earthly ministry. Through the events of Easter Sunday, a new era began and a new phase in the ongoing ministry of Jesus commenced. Jesus now invites those who have acknowledged him as their Savior to join him in that ministry, which is announcing to all humanity the good news of the new life that is theirs in Christ. Notice the apostle Paul's words in 2 Corinthians:
So from now on we regard no one from a worldly point of view. Though we once regarded Christ in this way, we do so no longer. Therefore, if anyone is in Christ, the new creation has come. The old has gone, the new is here! All this is from God, who reconciled us to himself through Christ and gave us the ministry of reconciliation: that God was reconciling the world to himself in Christ, not counting people's sins against them. And he has committed to us the message of reconciliation. We are therefore Christ's ambassadors, as though God were making his appeal through us. We implore you on Christ's behalf: Be reconciled to God. God made him who had no sin to be sin for us, so that in him we might become the righteousness of God.

As God's co-workers we urge you not to receive God's grace in vain. For he says, "In the time of my favor I heard you, and in the day of salvation I helped you." I tell you, now is the time of God's favor, now is the day of salvation (2 Corinthians 5:16-6:2).
God's plan from the beginning to re-create humanity and all the cosmos reached its climax in Jesus' bodily resurrection. This event of the past reshaped all of time, including our present and our future. Today we are living in "Easter time"—a time that calls us as followers of Jesus to live on mission, a life of great meaning and purpose.
It is my prayer that you and all those you serve in your congregation will have a joyous and deeply meaningful Holy Week this year.
Your brother in Christ,

PS: In this issue of Weekly Update, we've included a Holy Week meditation by Gary Deddo entitled, "Don't Cry for Jesus." I think you'll find it spiritually enriching as you meditate on the profound meaning of our Lord and Savior's death and resurrection.