This update is from Carmen Fleming, who serves as a spiritual director for Odyssey in Christ Ministry.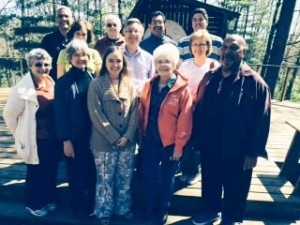 In April, 13 GCI members gathered in Eureka, Missouri for a three-day Experiencing the Trinity retreat sponsored by Odyssey in Christ. The retreat, which was held at the Marianist Retreat and Conference Center, gave participants a lived experience with our Triune God.
One participant described the experience this way: "God the Father delighted me in his unexpected, tender, personal care. Jesus strengthened me for the future, healing long-held wounds and giving me a vision for the future. The Holy Spirit checked my wrong directions and bound me in unity, leaving me with joy and peace." Another said: "We all need to learn more about the love of the Father, Son and Holy Spirit. It is active, living and dynamic. Real!"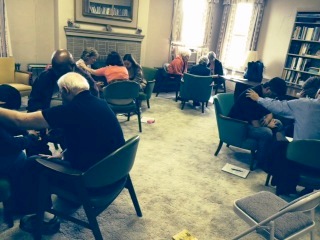 Participants experienced God's never-ceasing love and revelation of himself through creation, Scripture, community and the sacraments. There was opportunity to share creativity and good humor—seeing how Christ can be glimpsed in everything, including in roaring laughter.
The participants left the retreat with significant tools to help them continue to experience God. One participant put it this way: "This weekend shows how to make space for God and provides the tools to apply what he gives us."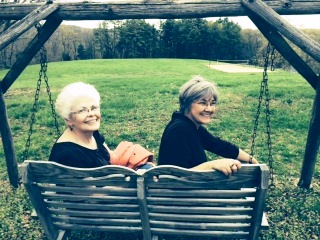 The three days of the retreat moved rhythmically from community to solitude; listening and action; ensuring that all who wanted to hear from God had opportunity, no matter their temperament or personality. One participant was surprised by the way God met him: "If you are willing, God is willing to meet with you. You may be surprised by God. You will leave with an experiential knowledge of God's loving presence with you." Another participant said: "It will help you come to know God and yourself more."