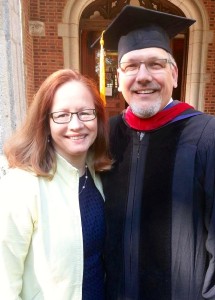 Greg Williams, who serves as the associate director of GCI-USA Church Administration and Development, was awarded a Doctorate of Ministry (DMin) degree by Drew University on Saturday May 17.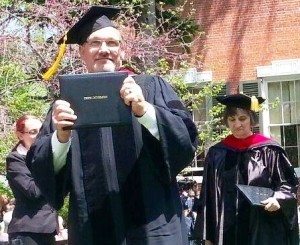 Greg completed a project and dissertation on the topic of mentoring as it relates to internships in Grace Communion International. Greg worked with an Advisory Team that included John Halford, Ted Johnston, Charles Fleming and Mychelle Fleming. It is Greg's hope that this project will be a gift to the denomination and launch hundreds of young men and women into the ministry of Jesus Christ for years to come.
Greg and his wife Susan, who currently live in Hendersonville, North Carolina, are preparing to move to Southern California where they will serve GCI from that location. Please pray that all aspects of their move go well.
Congratulations to Greg—and to Susan too!