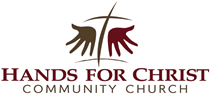 As reported by pastor Mary Bacheller, Hands for Christ Community Church, GCI's new church for the deaf in Staten Island, New York, continues to make progress. Part of that progress involves multiplying additional churches for deaf people. Toward that end, Mary is working with GCI members in Texas and West Virginia (see pictures below) to start new churches for the deaf in their areas. As a first step, groups are meeting in both locations to participate through live streaming video in the Hands for Christ worship services each week.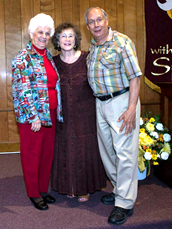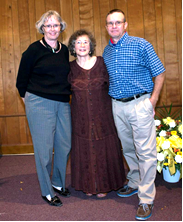 Mary recently conducted a special session of GCI's Church Next Training (CNT) for the Arners and Hottles to equip them for taking next steps in planting their new churches. Here, as reported by the participants, are some of the CNT take-aways:
When you talk about Jesus, you talk about your heart
Planting a church is a natural process
We are not alone—we always have support, through God, Church Multiplication Ministries and, our sponsor, Mary Bacheller
Hands for Christ live streaming is not a TV show, but church
Our focus, vision and mission is Deaf people using American Sign Language coming to the understanding of JESUS and HIM crucified, buried and resurrected
We are working to help deaf people understand the Trinity in their language through their culture
God is love—the dynamic relationship between Father, Son and Holy Spirit
God shares his love with humans
We are to be part of deaf community as we are a part of Jesus
The two groups will be writing down where they see themselves in three years and their plans to get there. They will discuss these plans via video conference as they continue working together toward starting new churches for the deaf within GCI. We invite you to join them in prayer as they journey forward.