Dear Brothers and Sisters in Christ,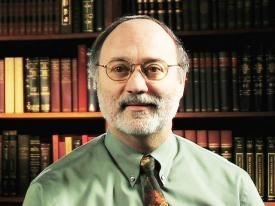 Scanning the radio dial while driving to work, I tuned into J. Vernon McGee's radio program just as he said this: "Don't say that a loving God is going to send you to hell—he's not. The thing that's going to send you to hell is that you are a sinner and you don't want to admit it."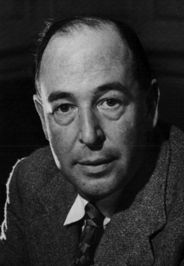 I enjoy such one-line quips. Here's another, from C.S. Lewis: "There are only two kinds of people in the end: those who say to God, 'Thy will be done,' and those to whom God says, in the end, 'Thy will be done.' All that are in hell, choose it. Without that self-choice there could be no hell. No soul that seriously and constantly desires joy will ever miss it. Those who seek find. [To] those who knock it is opened."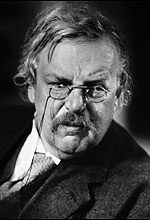 G.K. Chesterton once remarked, "Hell is God's great compliment to the reality of human freedom and the dignity of human personality." Hell, a compliment? Yes, because God is saying to us, "You're significant; I take you seriously. Choose to reject me—choose hell if you will—I will let you go because I love you and won't force my will upon you."
Many view hell as the place where God, in order to appease his wrath, sends the incorrigible, the unbelievers and those who don't know him. The reality, however, is that hell is the result of people rejecting God and his love—pridefully insisting on autonomy and stubbornly holding to the false belief that they can give themselves life apart from God. Because God created us and upholds us by his love for relationship with himself, there are consequences for rejecting that relationship. Rather than the result of God's wrath, hell is the result of peoples' choice to reject God and his love.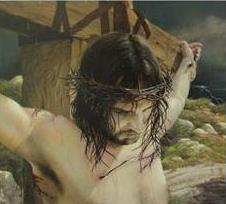 God's wrath is real, but rather than being opposed to his love (as though God were bipolar), God's wrath is an expression of his love (1 John 4:19). We see this most fully at the cross where God, in love, poured out his wrath on the sin that destroys his beloved creatures. The cross is thus God's judgment against sin and evil, and the revelation of his love for sinners that delivers them from evil to life.
God's purpose from the beginning was to bring to fulfillment his love toward all humanity. But humans, in their rebellion, pride and alienation from God, set up obstacles to that love—obstacles that must be removed if communion with God is to be restored and made right. God's judgment and wrath is his powerful removal of those barriers so that the purposes of his love might be fulfilled.
Jesus' work at the cross made atonement for the world's sin and gained victory over all evil (Ephesians 1:3-8). His wrath having achieved its objective, God reconciled us to himself in the saving work of his Son, restoring peace. God's wrath against sin and sinfulness is presupposed in the sending of his Son. If God did not war against sinfulness—if he had no wrath against it—he would have not needed to do that. Wrath is part of God's means to restore relationship, not a means to perpetuate estrangement. Isaiah 54:8 wonderfully shows how God's wrath is expressive of his love. Note these three translations:
"In a surge of anger I hid my face from you for a moment, but with everlasting kindness I will have compassion on you," says the Lord your Redeemer. (NIV)
"In a little burst of wrath I hid My face from you for a moment, but with age-enduring love and kindness I will have compassion and mercy on you," says the Lord, your Redeemer. (AMP)
"In a little wrath I hid my face from thee for a moment; but with everlasting kindness will I have mercy on thee," saith the Lord thy Redeemer. (KJV)
Here God, while telling his people to take note of his anger at their sin, wraps them in his loving embrace. Notice the encouragement in verses 9 and 10:
"To me this is like the days of Noah, when I swore that the waters of Noah would never again cover the earth. So now I have sworn not to be angry with you, never to rebuke you again. Though the mountains be shaken and the hills be removed, yet my unfailing love for you will not be shaken nor my covenant of peace be removed," says the Lord, who has compassion on you.
God already has taken the actions necessary to end the enmity between himself and humanity, caused by our sinfulness. These actions flow from his heart of love, which is the essence of his being (1 John 4:8). God expresses his love by continuing to uphold us, giving us freedom to enter into a trusting and worshipful relationship with himself—even though we may abuse that freedom by rejecting his love and grace. God remains true to his nature, revealed in Jesus Christ, even for those who might choose hell—choosing to repudiate and despise the blessings of the life, light and love God has for them.
We praise God that he has expressed his love supremely in sending his Son, Jesus Christ—true God of true God—to achieve complete victory over evil and to reconcile himself in love toward all humanity (1 John 4:9-10).
Living free,