Church Administration and Development (CAD) held important meetings last week in Asheville, North Carolina related to GCI's GCnext mission to plant new churches and renew established churches.
Church planting consultation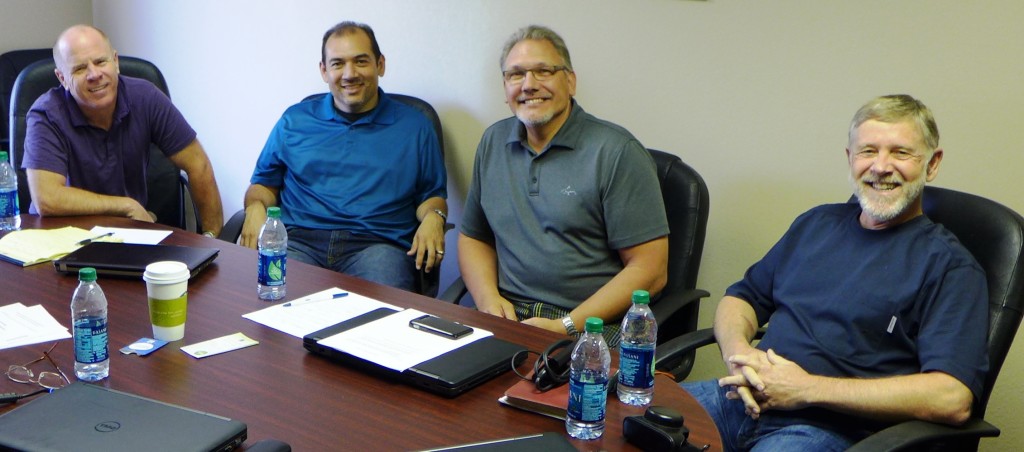 Members of GCI's Church Multiplication Ministries (CMM) team met with church planting expert Tom Nebel who helps denominations develop church planting cultures and improve church planting processes. Tom has authored several books on church planting, including the soon-to-be-published, Leading Church Planting: Locally, Regionally, Nationally (co-authored with Steve Pike).
To participate more effectively in Jesus' disciplemaking mission, Tom suggested that GCI move from a denomination that says, "We have church planters," to one that proclaims, "We are church planters." In pursuing that goal, CMM and other CAD team members will help congregations participate in GCI's church planting movement serving, as God calls them, as a parent (that plants churches directly) or a partner (that helps others plant churches).
ChurchNext Training
Following the church planting consultation, CMM trainers Heber Ticas, Travis Jarrett and Randy Bloom conducted a two-day-long session of ChurchNext Training (CNT). Participants (pictured below) included prospective church planters, pastors of established churches and regional pastors.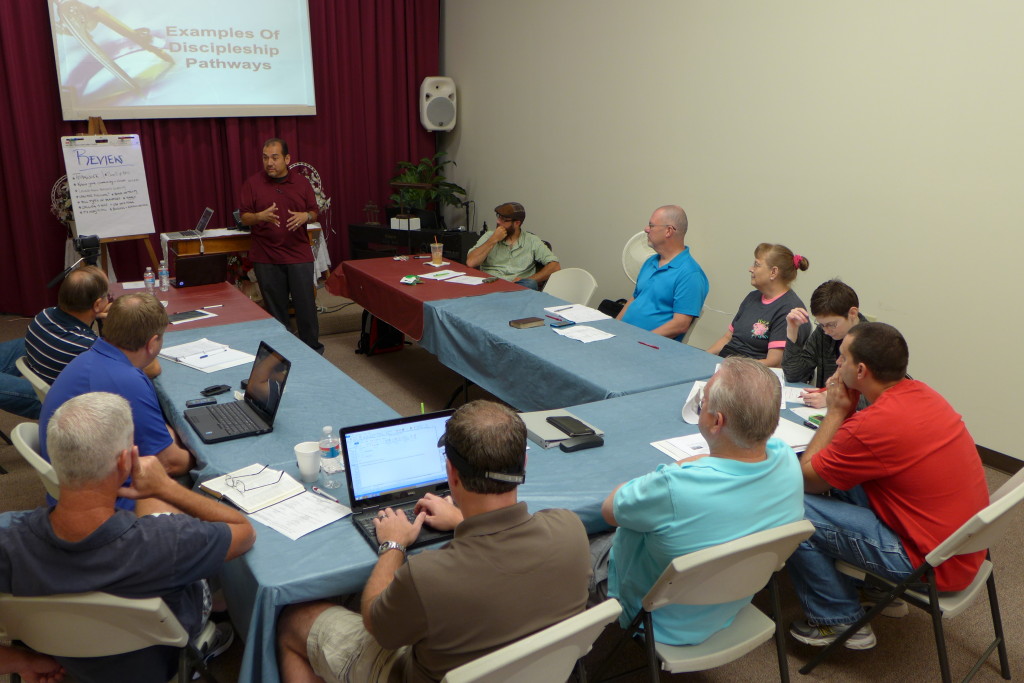 CNT equips leaders who are planting a new church or re-planting (re-missioning) an established church. The trainers presented basic church development principles and practices including identifying a focus group (focus community), developing church leadership teams, evangelism, gathering people, disciplemaking practices, and steps for starting new worship services.