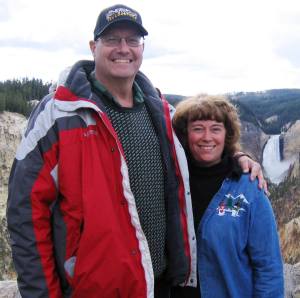 We were saddened to learn of the death of Bernie Schnippert on September 10. Please pray for his wife Arlene and their daughters Crystal and Coral and the rest of the family during this difficult time.
In a brief note to close friends Arlene wrote "I wanted to let you all know that Bern passed away about 7:00 pm this evening. He was asleep and it was very peaceful. His months and years of suffering are now over and he can be at peace." A small private memorial service is being planned.
Due to ongoing health struggles, Bernie retired from GCI employment on June 27. He had served for many years as GCI's legal counsel. To read about his distinguished career in an earlier Weekly Update article, click here.
Bernie and his service to GCI will long be remembered and missed.
Cards of encouragement to the family may be sent to:
Arlene Schnippert 64651 Jan Dr.
Bend, OR 97701