Members of GCI's U.S. Church Administration and Development (CAD) team met recently in Dallas, Texas, to discuss the restructuring of CAD that will be implemented fully by January 1, 2015. GCI senior pastors and pastoral care team members in the U.S. recently received a letter from CAD associate director Greg Williams that outlined the details, including the vision, values, mission, core ministries and regional structure that will carry GCI in the United States into the future (Greg will become the director of CAD in January when Dan Rogers, the current CAD director, retires). Much of the information covered in Greg's letter is highlighted below. The video shows excerpts of Greg's presentation at the Dallas meeting.
On YouTube at http://youtu.be/3iq0OrQA4zs.
A key part of the new CAD structure is the formation of six U.S. administrative regions to replace the current district structure in January, 2015. Below is a map showing the boundary of each region. Following that are lists identifying the regional pastor and congregations within each region. In announcing this new structure, we also extend our deep appreciation to the men who have served for several years as our U.S. district pastors.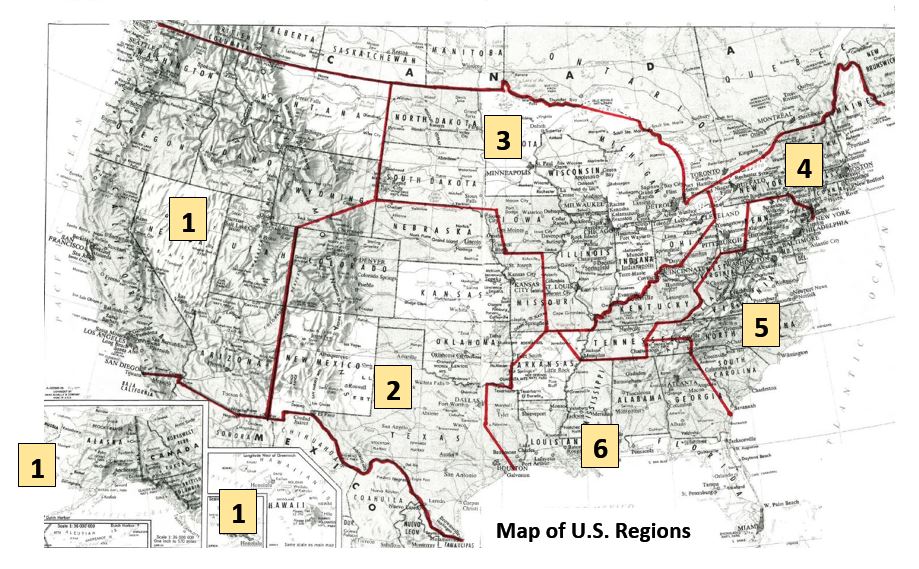 (1) West Region: Lorenzo Arroyo, regional pastor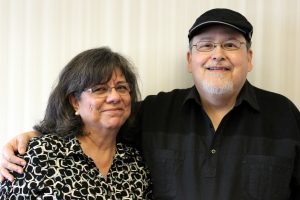 • Eugene & Salem, OR
• Port Angeles, WA
• Olympia, WA
• Portland, OR & Vancouver, WA
• Port Orchard, WA
• Federal Way, WA
• Tacoma, WA
• Seattle-Bellevue, WA
• Klamath Falls, OR
• Medford, OR
• Bend, OR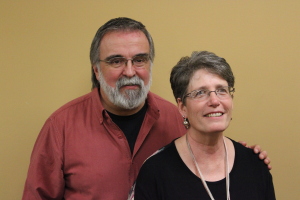 • Coeur d'Alene, ID & Spokane, WA
• Boise, ID
• Missoula, MT
• Helena, MT
• Anchorage, AK
• Kenai, AK
• Sun Valley & Los Angeles, CA (Spanish)
• Hawthorne, CA (Spanish)
• Santa Fe Springs, CA (Spanish)
• Santa Ana, CA (Spanish)
• Moreno Valley, CA (Spanish)
• Pasadena, CA (Spanish)
• Howell, NJ (Spanish)
• Elko, NV
• Green River, WY
• Casper, WY
• Salt Lake City, UT
• Phoenix, AZ
• Cottonwood, AZ
• Tucson, AZ
• Honolulu, HI
• Sacramento, CA
• Modesto, Santa Rosa & Fairfield, CA
• San Jose, CA
• San Francisco, CA
• San Leandro, CA
• Watsonville, CA
• Redding & Chico, CA
• Reno, NV
• Visalia, CA
• Fresno, CA
• Eagle Rock, CA
• Pasadena & Los Angeles, CA
• Chatsworth & Ventura, CA
• Los Angeles, CA
• Long Beach, CA
• Beaumont & Victorville, CA
• Antelope Valley, CA
• Central Coast, CA
• Orange County, CA
• Glendora & Rancho Cucamonga, CA
• Las Vegas, NV
• San Diego, CA
(2) South-Central Region: Mike Rasmussen, regional pastor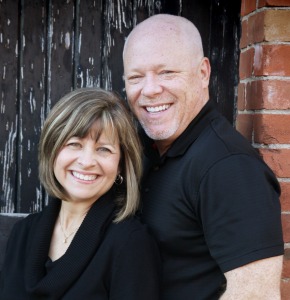 • Wheatland, WY
• Cheyenne, WY
• Denver (North), CO
• Denver (South) & Colorado Springs, CO
• Pueblo, CO
• Oklahoma City, OK
• Tulsa, OK
• Van Buren, AR
• Wichita, KS
• Tontitown, AR
• Amarillo, TX
• Kansas City, MO
• St. Joseph, MO
• Topeka, KS
• Kirksville, MO
• Omaha, NE & Sioux City, IA
• Scotts Bluff, NE
• Springfield & Joplin, MO
• Dallas (Central), TX
• Dallas (North), TX
• Euless, TX
• Burleson, TX
• Azle, TX
• Antlers, OK
• Albuquerque, NM
• Houston, TX
• San Antonio & Victoria, TX
• Harlingen, TX
• Odessa, TX
• Austin, TX
• Abilene, TX
(3) North-Central Region: Rick Shallenberger, regional pastor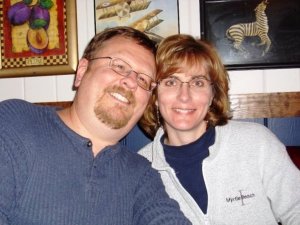 • St. Paul & Champlin, MN
• Fargo, ND
• Minot, ND
• Sioux Falls, SD
• St. Cloud, MN
• Duluth, MN
• Appleton, WI
• Bloomington, MN
• Wisconsin Dells, WI
• Rochester, MN
• Eau Claire, WI
• Wausau, WI
• Orr, MN
• Dickinson, ND
• Cicero, IL
• Manteno, IL
• Madison, Rockford & Janesville, WI
• Madison, WI (Spanish)
• Chicago (NW) &, Joliet, IL
• Chicago (N), IL & Kenosha, WI
• Harvey, IL
• Milwaukee, WI
• West Bend, WI
• Watertown, WI
• St Louis, MO
• Des Moines, IA
• Hillsboro, MO
• Warrenton, MO
• Lake of the Ozarks, MO
• Alton City, IL
• Belleville, IL
• Macomb, IL
• Davenport, IA
• Grand Rapids & Ravenna, MI
• Fort Wayne & Elkhart, IN
• Chase, MI
• Michigan City, IN
• Freeland & Flint, MI
• Kenockee, MI
• Livonia, MI
• Detroit, MI
• Toledo, OH
• Cleveland and Akron, OH
• Lorain, OH
• Tipp City, OH
• Columbus & Chillicothe, OH
• Indianapolis, Lafayette, Terre Haute & Hope, IN
• Richmond, IN
(4) East Region: Randy Bloom, regional pastor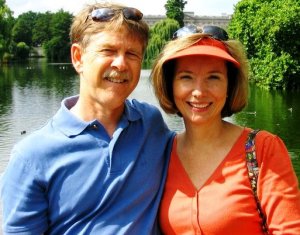 • Meriden & Stratford, CT
• Montpelier, VT
• Holden & Waltham, MA
• Windham, ME
• Bangor, ME
• Providence, RI
• Loudon, NH
• Queens & Manhattan, NY
• Staten Island, NY
• Schenectady, NY
• Lake George, NY
• Rochester, NY
• Syracuse, NY
• Buffalo, NY
• Olean, NY
• Canfield, OH
• Fredonia, NY
• Marion, OH
• Jenners, PA
• Washington, PA, Wheeling, WV & Cambridge, OH
• Pittsburgh & Indiana, PA
• Mount Pleasant, PA
• Mineral Wells & Summersville, WV
• Cincinnati East, OH
• Cincinnati West, OH
• Ripley, WV
• London, KY
• Bowling Green, KY
• Paducah, KY
• Hazard, KY
• Pikeville, KY
• Mt. Sterling, KY
• Louisa, WV
• Lexington, KY
• Memphis, TN
• Jonesboro, AR
• Jackson, TN
• Nashville & Murfreesboro, TN
• Clarksville, TN
(5) Mid-Atlantic Region: Paul David Kurts, regional pastor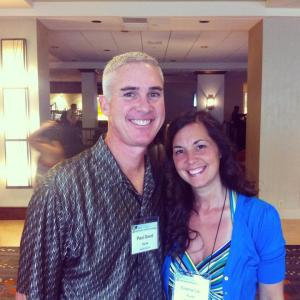 • Garwood, NJ & Philadelphia, PA
• Lakehurst, NJ
• Newark, NJ
• Hillsdale, NJ
• Middletown, NY
• White Plains, NY
• York, PA
• Selinsgrove, PA
• Blossburg, PA
• Wilkes Barre, PA
• Baltimore, MD
• Virginia Beach, VA
• Richmond (South), VA
• Smithburg, MD
• Cumberland, MD
• Seaford & Elsmere, DE
• Front Royal, VA
• Roanoke, VA
• Richmond, VA
• Washington, DC
• Marion, SC
• Wilmington, NC
• Charleston, SC
• Fayetteville, NC
• Columbia, SC
• Savannah, GA
• Augusta, GA
• Raleigh, NC
• Wilson, NC
• Charlotte, NC
• Hickory, NC
• Greensboro, NC
• Kings Mountain, NC
• Morristown, TN
• Cookeville, TN
• Crossville, TN
• Asheville, NC
(6) Southeast Region: Ted Johnston, regional pastor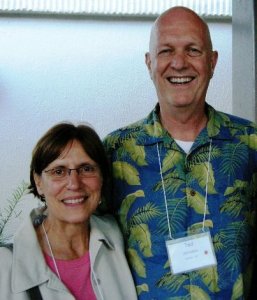 • Longview, TX
• Tyler, TX
• Big Sandy, TX & Texarkana, AR
• Batesville, AR
• Pine Bluff, AR
• Russellville, AR
• Nacogdoches, TX
• Beaumont, TX
• Lake Charles, LA
• Shreveport & Monroe, LA
• Baton Rouge & Lafayette, LA
• New Orleans & Hammond, LA
• Jackson, Hattiesburg & Meridian, MS
• Greenwood, MS
• Natchez, MS
• Chattanooga, TN & Murphy, NC
• Decatur, AL
• Monroeville, AL
• Mobile, AL
• Geneva, AL
• Montgomery, AL
• Birmingham & Good Hope, AL
• Attalla, AL
• Atlanta, GA
• Dallas, GA
• Buford, GA
• Athens, GA
• Snellville, GA
• Columbus, GA
• Macon, GA
• Jacksonville, FL & Woodbine, GA
• Thomasville, GA
• Tallahassee, FL
• Orlando & Melbourne, FL
• Gainesville, FL
• Port St. Lucie & Pompano Beach, FL
• Miramar, FL
• Miami, FL
• Ft. Myers, FL
• Plant City, FL
• Clearwater, Ocala & Bradenton, FL