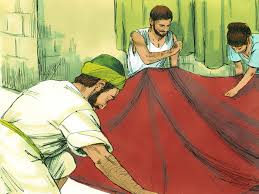 In GCI, most of our pastors are bivocational—pastoring churches while holding down other jobs. Doing so is quite demanding, as noted by Northern Seminary professor David Fitch in a blog post entitled, "5 Tips on Keeping Bivocational Ministry from Imploding." He writes:
Bivocational ministry has a bad name.

This bad name was bequeathed upon it by Christendom. Because within this Christianized world, where everybody is a Christian, the pastor is looked upon as a professional carrying out all of the numerous tasks of the church to offer services to Christians to sustain them in their Christian life. This model of ministry (I call it the Superman/woman model) is ordered for efficiency. It is a top down chain of command that gets things done. One person basically does all the gifts of the body, including preaching once a week, pastoral care, visiting the sick, running the business end of things, managing conflict resolution, and engaging the community with new and innovative ways to get people to come into church. Frankly this job is impossible even under the best of circumstances. But as a bivocational pastor? It will kill you.
To read the full post, click here.