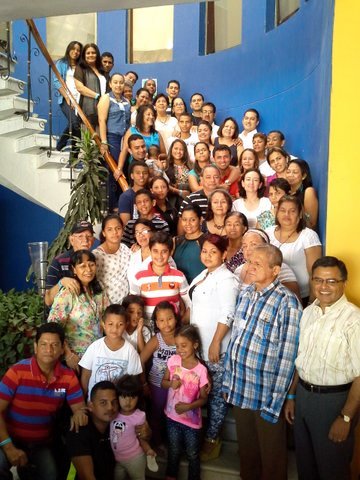 GCI's congregation in Barranquilla, Colombia, which is pastored by Sonia Orozco, recently held its annual conference in the city of Santa Marta. The conference was attended by 59 adults (including three from the Bogotá church) and 8 children (see the group picture at right).
Guest speakers were Héctor and Paulina Barrero. Hector is GCI's mission director for Latin America. The main topic addressed during the conference revolved around the question: What is prophecy?
During the conference, Jairo Florez and Paulo Offshore were commissioned as deacons to serve the Barranquilla congregation. Also Barranquilla members Nestor and Giselly Carreño renewed their wedding vows.