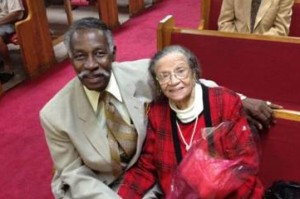 We were saddened to learn of the May 14 death of deaconess Gladys Etta Dudley, wife of GCI elder Willie Dudley, members in GCI's Manhattan, New York congregation. Her funeral was held on May 18. Here are excerpts from her obituary.
Gladys was born in 1924 in Dinwiddie, Virginia. Her family moved to New York City where she grew up with a strong belief in the Lord and a commitment to helping those in need.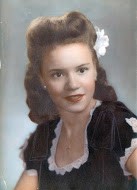 Gladys and her first husband were among the founding members of the Manhattan Congregation of the Worldwide Church of God. Gladys became the mother of hospitality for the congregation and would regularly host traveling pastors and evangelists. She was well known for her culinary talents, including her delicious meals and famous rum balls. Gladys also became well known as a seamstress for a bride's wedding dress, den mother to the girls in the church, and adviser to young people due to her beautiful, but firm motherly personality to everyone.
After the tragic death of her first husband, Gladys married Willie Dudley in 1968. Together they served tirelessly and passionately in the Manhattan congregation. They were known as the first to arrive at every church event or activity and among the last to leave. Gladys typically took charge of the kitchen or organizing an event.
Gladys is survived by her husband, Willie Dudley, two daughters, two grandchildren, two great-grandchildren, one great great-grandchild, three sisters, and many nieces, nephews and cousins.
Cards may be sent to:
Mr. Willie C. Dudley
3736 10th Avenue, Apt 13M
New York, NY 10034-1814