Dear Brothers and Sisters,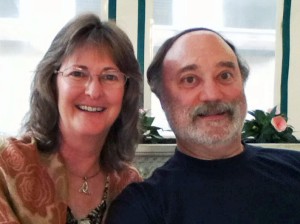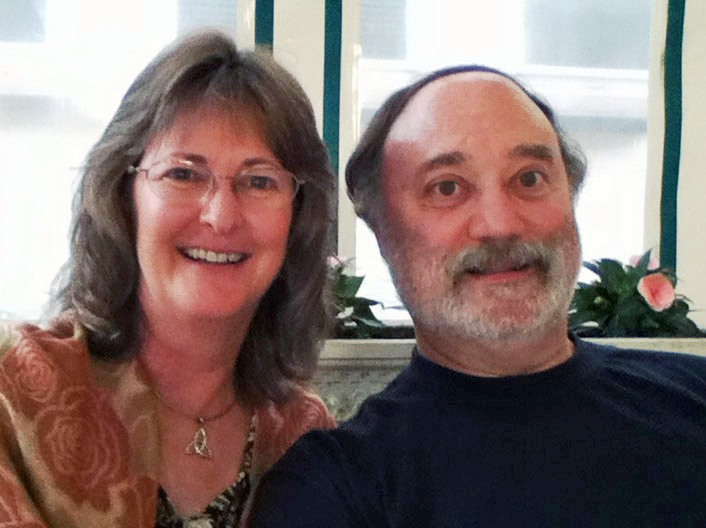 Last week we noted that when it comes to the freedom that is ours in Christ, some can't handle the truth. Jesus came to reveal the freedom that is ours under grace, not to give us rules and regulations to live by. Sadly, many Christians prefer legalism over grace. Some Christian leaders won't preach grace, fearing it would encourage their people to sin. They worry that in teaching grace they would lose control over their members who would begin doing whatever they wanted.

For some, grace is scandalous. How can God forgive all unconditionally—aren't some sins much worse than others? How can all people have opportunity for the same reward?
For others, grace is irrational because it offends their sense of fairness and justice. You'll recall the parable where the workers in the vineyard didn't like it that others were paid the same for doing much less work (Matthew 20:1-16).
For others, grace is risky. One well-meaning Christian woman told me not to preach grace because that would open wide the door to lawlessness and unrighteousness. If God already has pardoned us, she wondered, wouldn't people naturally desire to get away with as much as they can? What she failed to understand is that someone who hears of God's grace then uses it as an excuse to continue in disobedience has actually not received grace but is presuming upon it. God's grace does not promote licentiousness and it's not some "newfangled idea." No, grace has been around since the beginning. Note what the apostle Paul told his protégé Timothy:
So do not be ashamed of the testimony about our Lord… Rather, join with me in suffering for the gospel, by the power of God.He has saved us and called us to a holy life—not because of anything we have done but because of his own purpose and grace. This grace was given us in Christ Jesus before the beginning of time, but it has now been revealed through the appearing of our Savior, Christ Jesus, who has destroyed death and has brought life and immortality to light through the gospel (2 Timothy 1:8-10).
I can say from personal observation and experience that legalism produces far more lawlessness than grace. Like many of you reading this, I spent years hearing one sermon after another pleading with me to stiffen my upper lip, steel up my backbone, try harder, pray longer, read the Bible more, serve more diligently and stop every thought contrary to God's law. All this was so I would become more holy—more like God. Over time, I realized I was actually developing a spiritual numbness. I was praying more, studying more and serving more, but it was more out of a sense of guilt or because it was expected of me, than out of a desire to know God and share his love with others.
While there is nothing wrong with praying or reading the Bible more, neither made me more holy. At times it might have made me more judgmental or pious, but not more holy. (As a side note, one of the most mature Christians I have known never read the Bible because she did not know how to read!)
Many of my favorite quotes about grace are from the colorful Christian author, Robert Farrar Capon (pictured at right). In his book Kingdom, Grace, Judgment: Paradox, Outrage, and Vindication in the Parables of Jesus, he wrote this:
The Gospel of grace must not be turned into a bait-and-switch offer. It is not one of those airline supersavers in which you read of a $59.00 fare to Orlando only to find, when you try to buy a ticket, that the six seats per flight at that price are all taken and that the trip will now cost you $199.95. Jesus must not be read as having baited us with grace only to clobber us in the end with law. For as the death and resurrection of Jesus were accomplished once and for all, so the grace that reigns by those mysteries reigns eternally—even in the thick of judgment.
I wonder why we don't hear more sermons about Jesus and his grace, and less sermons about Christian living and how to improve ourselves or our ministries. Don't misunderstand, I'm not opposed to sermons about personal improvement, moral living and letting our lights shine. But if those sermons are not given under the umbrella of grace, we can lose sight of the Author of grace. Here's an illustration: One popular preacher on television almost always has three to seven "to-do" points in his sermons about how to become a more successful Christian. After a year, listeners would have at least 150 points to live by, and nearly 500 after three years. It wouldn't be long before they'd have more points to live by than the 613 commands of the old covenant! It would be impossible to even remember all these points, let alone consciously put them into practice.
Grace is different, even counter-intuitive. God's Spirit living in us leads us to bear fruit as we live our lives in union with Christ. We don't produce the fruit that comes forth—we share what our Lord gives us. It's simple to remember—we can't do God's work in our own power. As we live the new life in Christ, grace wrestles control out of our hands and destroys our safe, conditional world. God's grace doesn't just cosmetically change us—it transforms us from the inside-out. Notice Paul's comment:
For the grace of God has appeared that offers salvation to all people. It teaches us to say "No" to ungodliness and worldly passions, and to live self-controlled, upright and godly lives in this present age, while we wait for the blessed hope—the appearing of the glory of our great God and Savior, Jesus Christ, who gave himself for us to redeem us from all wickedness and to purify for himself a people that are his very own, eager to do what is good (Titus 2:11-14).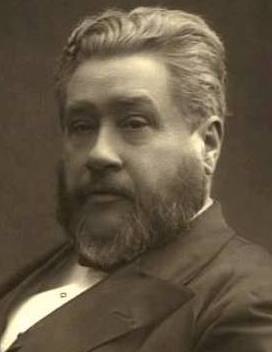 The great preacher Charles Spurgeon (pictured at right) put it this way:
When I thought God was hard, I found it easy to sin; but when I found God so kind, so good, so overflowing with compassion, I beat my breast to think I could ever have rebelled against One who loved me so and sought my good.
This is the experience of many when they move away from legalism (where they strive diligently through their own efforts to live right and stop sinning) and, trusting in Christ, begin living under grace. In that regard, note this from Capon in Between Noon & Three: Romance, Law & the Outrage of Grace:
The Reformation was a time when men went blind, staggering drunk because they had discovered, in the dusty basement of late medievalism, a whole cellar full of fifteen-hundred-year-old, two-hundred proof Grace—bottle after bottle of pure distillate of Scripture, one sip of which would convince anyone that God saves us single-handedly. The word of the Gospel—after all those centuries of trying to lift yourself into heaven by worrying about the perfection of your bootstraps—suddenly turned out to be a flat announcement that the saved were home before they started… Grace has to be drunk straight: no water, no ice, and certainly no ginger ale; neither goodness, nor badness, not the flowers that bloom in the spring of super spirituality could be allowed to enter into the case.
Grace means there is nothing we can do to make God love us more—no spiritual calisthenics, no renunciation, no knowledge gained from seminaries and divinity schools, no crusading on behalf of righteous causes. Grace also means there is nothing we can do to make God love us less—no racism, pride, pornography, adultery or even murder. Grace means that God already loves us as much as an infinite God possibly can. Imbibing deeply of such grace forever changes us.
I'll have more to say about grace next week when we look at how people short-circuit their spiritual formation by fixing their eyes on self rather than on Jesus, the author and finisher of their faith.
Quaffing grace from a large decanter,
Joseph Tkach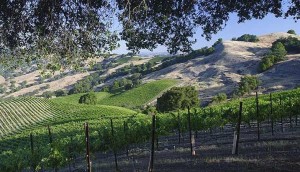 PS: Tammy and I recently visited our congregation in Fairfield, California, pastored by Steve and Karon Smith. We had a wonderful time there with 40 brothers and sisters in Christ. Fairfield is gorgeous—surrounded by orchards, groves and vineyards. In nearby Healdsburg we visited Mauritson Winery (pictured at right), owned and operated by Clay and Carrie Mauritson. Clay was an outside linebacker for the Oregon Ducks and Carrie is the daughter of Gordon and Marilys Green, one of our pastoral couples in South Africa. I recommend Mauritson's Zinfandel and we'll have to return to taste their Cabernet Savignons. Oh, and their Port is quite nice—just ask Mike Swaggerty who joined us for dinner!