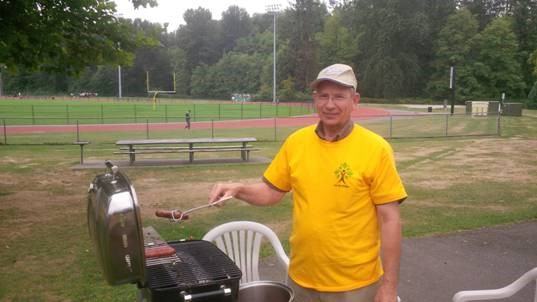 GCI's congregation in Surrey (Vancouver), Canada, recently held an outreach picnic in a park nearby their place of meeting. Members wore t-shirts that said "Ask Me About Jesus!"  (see picture below). People in the park were invited to lunch (elder Bruce Edmonds is cooking hot dogs in the picture at right).
For about an hour Debbie Minke and her son Bryce (pictured in the shelter, below) played contemporary worship music, which created a warm and inviting mood. It was an opportunity to reach out in a friendly, non-threatening way, as members walked through the park inviting people to lunch.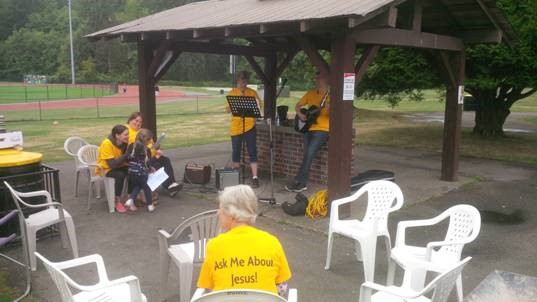 According to pastor Craig Minke (at right in the picture below with member Harry Baergen), a GCI gospel pamphlet was made available to passersby and those who stopped for lunch. Entitled Here's Good News for Everyone!, the pamphlet is available for download in both booklet and tri-fold pamphlet formats at http://www.gci.org/gospel-tract.