Here are reports from several recent GCI conferences.
Philippines
GCI-Philippines recently held a five-day conference in Baguio City with more than 1,000 in attendance. The theme was Celebrating Kingdom Life Now. Featured speakers included Greg Williams (pictured at right), director of US Church Administration and Development; and Larry Hinkle, US pastor and director of Odyssey in Christ ministry. For more about the event, click here.
Canada
The Toronto East and Cornerstone Christian Fellowship congregations of GCI-Canada recently hosted a conference titled Life in Christ, Life in the Trinity. Guest speakers Gary and Cathy Deddo (pictured below) gave sermons and lectures covering the basics of Incarnational Trinitarian theology and its implications in the Christian life. More than 90 people attended, including visitors from neighboring congregations.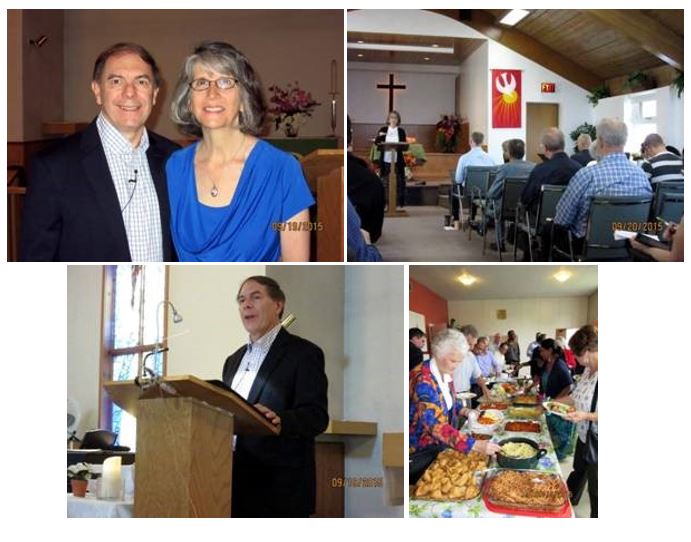 Madagascar
Thirty GCI members from Madagascar met recently in Foulpointe on the Indian Ocean coast for a conference titled Joy of Sharing in Christ's Glory. Activities included organized individual "quiet time," beach and Bible games, a picnic and evening worship. Two ordinations occurred during the conference: Pastor Daniel Rakotondrabary was ordained an elder to serve members in the Antsirabe congregation, and Angele Rafirangason was ordained a deaconess to serve the Antananarivo congregation.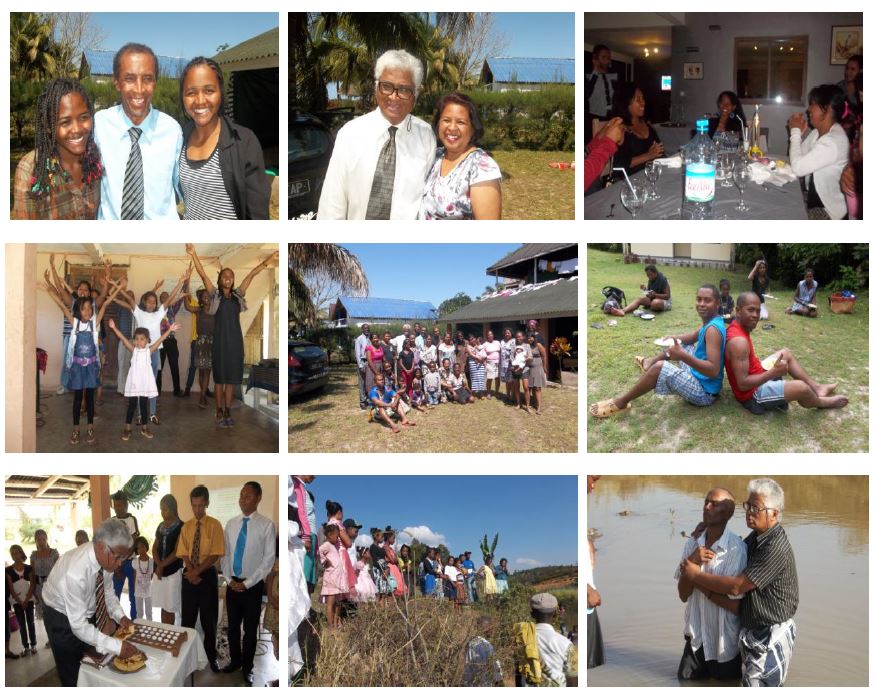 Nigeria
GCI's churches in Nigeria held a four-day conference in the neighboring nation of Benin. The theme was God is faithful. God's presence was evident in the worship with singing, praise and prayer, along with several special music performances. Various events were held, including a leader's meeting, singles/youth forum, a women's meeting, Bible Study, video presentations on Incarnational Trinitarian theology, a variety night and an elderly citizens' forum. A highlight of the conference was the baptism of two teenage girls.
Denmark
GCI-Denmark recently held a conference with the theme Our Christian Journey. Sermons addressed the nature of the journey at personal and collective levels. A highlight was the baptism of 80-year-old Chresten Emil Madsen who for eight years has translated GCI publications in the Norwegian and Danish languages.