Penticton, B.C., Canada, was the beautiful location for two inspiring conferences held around the Canadian Thanksgiving holiday in October.
Engage 2015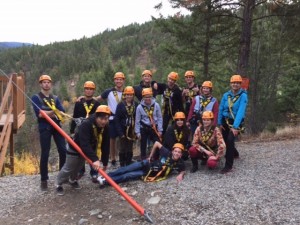 Teens and young adults enthusiastically participated in Engage 2015. The 3-day conference included four sessions facilitated by Greg Williams, director of GCI-USA Church Administration and Development and co-creator of the GCI-USA Generations Ministries' Journey With the Master program. The young people learned their relationship styles, considered their spiritual gifts, and learned how to better engage with God and others. Highlights of the weekend included zip-lining and a Thanksgiving banquet combined with the Thrive conference delegates.
Thrive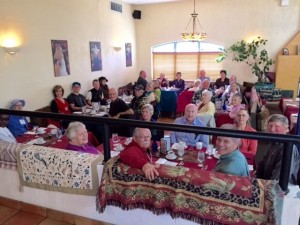 Thrive conference participants enjoyed a week of inspiring worship, messages, fellowship and activities that included a Thanksgiving banquet with an update on GCI-USA hosted by Greg Williams and his wife Susan. Other events included a potluck dinner and activities on the historic S.S. Sicamous, a visit to the Summerland Sweets Factory and Winery, a garden tour, catered lunches, movie night and game night. A generous donation of about $2,000 was presented to the Penticton Food Bank as an expression of love for the community. Delegates were encouraged to thrive in their Christian journeys, not just survive.