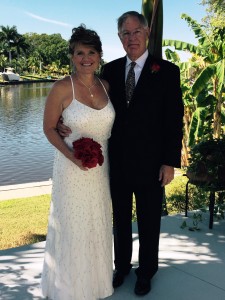 We are pleased to announce the recent marriage of retired GCI pastor Ron Dick to Theresa Lorenz.
Ron and Theresa were introduced by long-time mutual friends, who were members in the Lexington, Kentucky, congregation where Ron pastored from 1991 until his retirement. Ron and Theresa honeymooned in the eastern Caribbean and will make their home in Sarasota, where Theresa's son and grandchildren reside.
Congratulations Ron and Theresa!
Cards may be sent to:
Ron and Theresa Dick
63 Loren Drive
Sarasota, FL 34235