GCI's Tipp City, Ohio, congregation (Crossroads Christian Fellowship) has been actively connecting with the surrounding community for many years, utilizing multiple outreach strategies and programs in doing so. Below is an account written by Jen Cruea, one of the congregation's newer members, who now leads Free Market—one of the congregation's outreach ministries.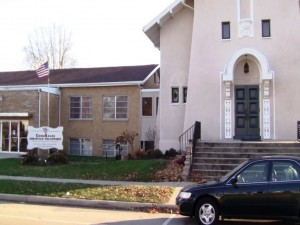 If someone had come to me a couple of a years ago, and said "you will be a beloved child of God and help your community any way you can," I probably would have laughed and thought they were crazy. But that's exactly what happened and here is my story.
In the early spring of 2012, I noticed I was always tired and cold. I had constant headaches and was very irritable. I thought that it was taking my body longer to bounce back after having my third child. I went to the doctor and they found vitamin deficiencies and told me to rest and take care of myself. They referred me to a specialist that told me my antibody level was extremely high and they were concerned. In 2013 I found out I had a lump on my thyroid. They said they wanted to do a biopsy. I was very scared because I was only 26. I have always believed in God but had never developed a relationship with him because I didn't know how. I was not raised in church and had only been to a handful of them as a child. I started to pray hard and often. I told God that if it was cancer, I wasn't ready to die. I had so much more to live for and so many things to do, including raising my three children with their father, my husband. I also told God that if it was my time to go it was just that, my time. The day I got the biopsy results back, I felt an unusual calm. And when I received the good news I was cancer-free, I wanted to continue my relationship with God but I still didn't know how. Little did I know I wouldn't have to wait much longer.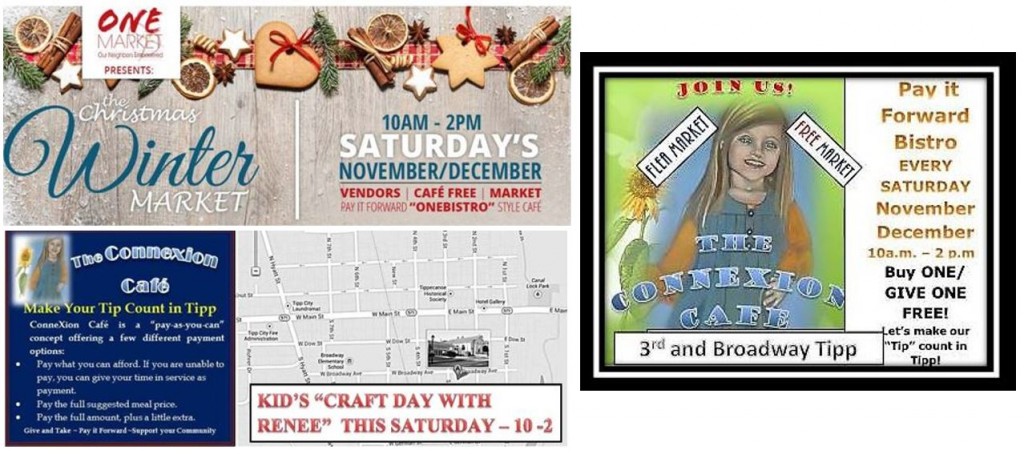 In the fall of 2013 the turning point came in my life. My husband was starting a new job, which I wasn't very comfortable with him taking. I honestly didn't know why—I don't like change, so I thought that was it. On the last day at his previous job, I came down with what I thought was a stomach bug. I was very sick and weak. It passed in a few days, and we resumed our normal life, but the sickness kept coming back. I was always nauseated and shaky. I couldn't eat and the peak finally came in December just before Christmas (I had lost 60 pounds since October). I woke up one morning in a full blown panic-attack. I went to the ER where I was diagnosed with depression and anxiety. I left there with five medications and went to a doctor the next day for a follow up. I left his office with two more medications. I was absolutely terrified that I would have to live this way the rest of my life. I started seeing a Christian therapist who encouraged me to start my relationship with God. Then my husband was laid off from his new job and one of his coworkers told him to go to a church named Crossroads Christian Fellowship to get some food for our family. I went to what Crossroads calls their Free Market to get the food, but I got much more. Not only did they have clothing, toys, housewares and food, but they also provided direction for me into the Christian lifestyle.
A few weeks later we attended a Sunday service at Crossroads for the first time. I was nervous but also excited! So were my husband and children. We started to attend Bible study and worship services regularly. I never knew a church could love someone they just met! But that's how God works. This past January, our pastor, Jim Valekis, asked me to serve as the coordinator of the Free Market. Then this summer he asked my husband to serve as the director of ONE Market. We are loving what we do to help the community, and most importantly to bring people to Christ, just as we were.
Crossroads has given me the open door I needed to start my journey as a Christian in a safe, non-judgmental, loving environment. I've grown so much as a person and child of God since coming here only a short while ago. The church has given me many experiences I never thought possible or even imagined. Just as the word "ONE" in One Market stands for Our Neighbors Empowered, that's exactly what the congregation has done in empowering me to be a better person in every aspect of my life. I have never felt so confident before or so loved. Crossroads has so much to offer everyone! It is a wonderful place to be!