Here from Vicki Hart and Tammy Johnson is a report on a women's conference recently held at Christ Community Church—one of GCI's congregations in the Cincinnati, Ohio, metro area.
The Unlocking the Treasure Within women's conference was God-breathed from start to finish. On Friday evening Keysha Taylor led us through praise and worship as we "rolled out the red carpet" for our God. Jan Taylor then had us look in the mirror, and challenged us to see there the image of Jesus. Erin Campbell then charged us to take out our spiritual shovels to get prepared to start "diggin' up" our treasure. Her story of going from atheist and addict to devoted Christ-follower was captivating.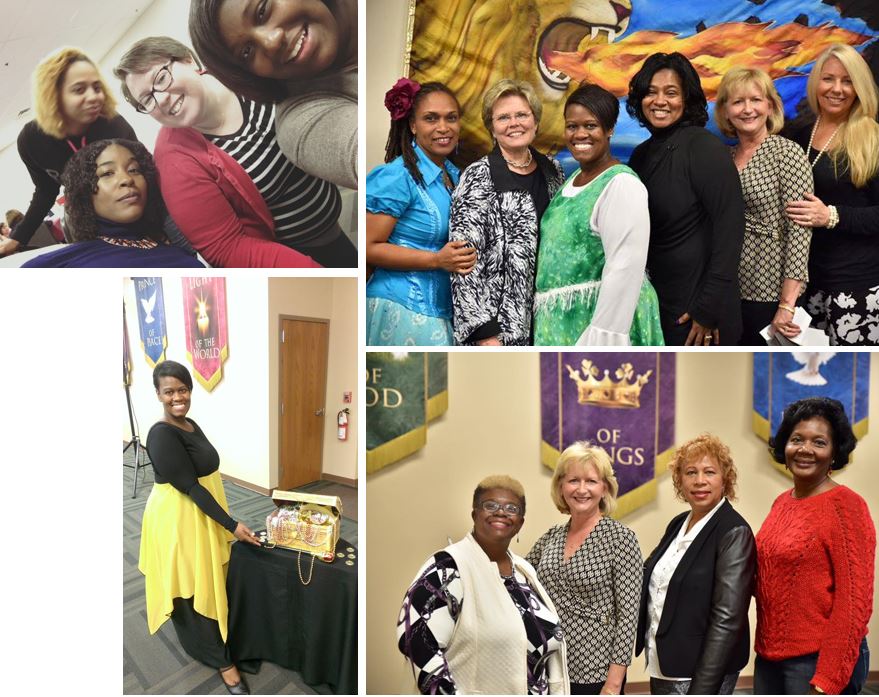 Saturday was interspersed with powerful preaching by Erin Campbell, a testimony and presentation by Tammy Johnson on using flags in worship, along with a message on using the keys that unlock our treasure, as well as dance and song. Matt Campbell gave a moving message called "I'm Sorry" in which he made an apology on behalf of men for some of the wrongs done to women. His presentation evoked a powerful response. The day ended with evening performances from the women in attendance. There were songs, poems, a testimony, and dance, as well as delicious homemade desserts. The highlight for Saturday night was a drawing for a quilt by Augustine Shannon from Florida made especially for the conference. The conference ended Sunday morning as we joined the host congregation in worship. Erin Campbell preached another powerful message and Jan Taylor gave the Communion message. Vicki Hart, the conference coordinator, gave closing remarks.