Dear Brothers and Sisters,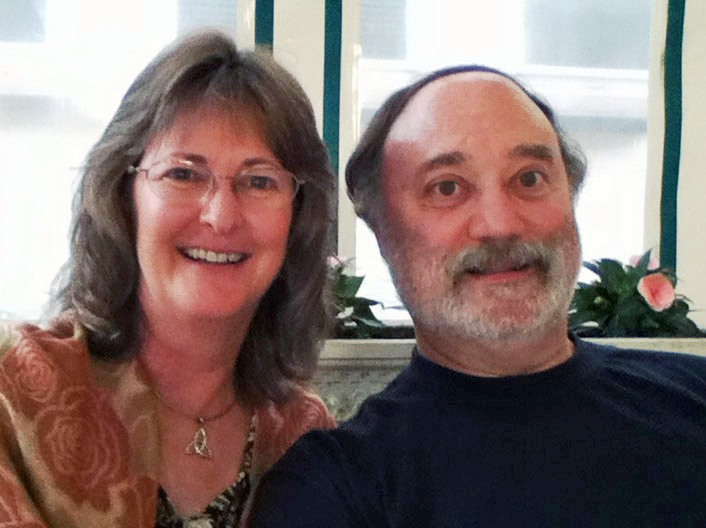 Fifty years ago, U.S. President Lyndon Johnson announced his War on Poverty: "Our aim is not only to relieve the symptoms of poverty, but to cure it and, above all, to prevent it." His goal was not to give a hand-out but a hand-up to help people move out of poverty. Now 50 years, multiple government programs and trillions of dollars later, 47 million people are dependent on government for food stamps—13 million more than just six and one-half years ago. A government report gave this assessment:
Rather than provide a road map out of poverty, Washington has created a complex web of programs that often are difficult to navigate. Some programs provide critical aid to families in need. Others discourage families from getting ahead. And for many of these programs, we just don't know. There's little evidence either way.
Such ironies abound in our world. Here are two more:
Though the U.S. Federal government has reached record spending levels on education, Standard Achievement Test scores are in serious decline.
Though the U.S. news media was all a-twitter about a big-game hunter who paid for a license and permit to hunt and kill a lion in Africa, the same media essentially ignored the tragic and callous talk from doctors filmed talking about selling infant body parts harvested from aborted fetuses.
Ironies like these reflect the reality that we live in a fallen world. In Genesis we are told that Adam and Eve decided to direct their own steps rather than listen to God. All humanity followed suit, choosing for themselves what is good and what is evil, making their own paths accordingly. The results we now experience were prophesied by Isaiah:
Woe to those who call evil good and good evil, who put darkness for light and light for darkness, who put bitter for sweet and sweet for bitter (Isaiah 5:20).
Apart from God, humanity loses its ability to accurately distinguish between good and evil. Adolph Hitler, Joseph Stalin, Mao Zedong and Pol Pot are notorious examples. As noted by French philosopher Simone Weil in her book Gravity and Grace, "Evil when we are in its power is not felt as evil but as a necessity, or even a duty." People engaged in evil often convince themselves they are doing what is good. We see this in our day in the high percentage of pregnancies terminated by abortion—it's a shocking irony that people will mobilize against killing animals but not against the killing of unborn humans.
When we lack awareness of the real God, our focus easily collapses on the self, yielding self-preservation, self-promotion and self-absorption. Apart from God we do what feels good to us—what seems "right" in our own eyes (Judges 17:6 ESV). This is a great irony, because we were never meant to live without God. We were created to be in relationship with him, though, sadly, that relationship was broken by sin. But God created us with a plan in place to deal with sin and restore that relationship. That plan, of course, is Jesus, and Jesus teaches us to live in this broken world with lives surrendered to the sovereign God of holy love. He taught us that no matter how many perplexing ironies we encounter, we can be comforted knowing the ultimate outcome—Christ will return and restore things as they were created to be.
We look forward to that time when all will be set right (Ephesians 1:10; Colossians 1:20) in a renewed heaven and earth where every tear is wiped away (Revelation 21:4). God has not allowed anything that he can't and won't in the end redeem (Romans 8:17-25). Indeed, evil has no future (Ephesians 1:21-22; Colossians 2:15). But we don't have to wait until the final consummation to benefit here and now from God's promises. Despite the often depressing ironies of the present time, and the certainty that one day we will die, we know that God has invested in us and will never abandon the work he has begun in us. Eternal life is knowing this ever-faithful God who is always with us, and this knowing, this salvation, is an eternal relationship. The apostle Paul instructed us to encourage each other with the hope that comes with this knowledge:
Brothers and sisters, we do not want you to be uninformed about those who sleep in death, so that you do not grieve like the rest of mankind, who have no hope. For we believe that Jesus died and rose again, and so we believe that God will bring with Jesus those who have fallen asleep in him. According to the Lord's word, we tell you that we who are still alive, who are left until the coming of the Lord, will certainly not precede those who have fallen asleep. For the Lord himself will come down from heaven, with a loud command, with the voice of the archangel and with the trumpet call of God, and the dead in Christ will rise first. After that, we who are still alive and are left will be caught up together with them in the clouds to meet the Lord in the air. And so we will be with the Lord forever. Therefore encourage one another with these words (1 Thessalonians 4:13-17).
Filled with hope by the good and faithful Word of God,
Joseph Tkach