We were saddened to learn of the recent death of Ron Haines, father of Beth (Haines) Holm, wife of retired GCI pastor Rand Holm. Following is information provided by his family.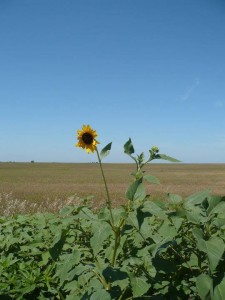 Ronald ("Ron") Haines was born in 1931 and lived most of his life in Sumner County, Kansas. A wheat farmer, he loved the land, his family, and his God.
Ron passed away at home on his farm after a hard fought battle with cancer. He is survived by Doris, his wife of 63 years; by his children, Beth, Steven, Mark and Barbie; by seven grandchildren, three great grandchildren and three siblings.
Ron always loved music. He sang the Messiah at Bethany College while a student. He enjoyed singing at family reunions and various community functions, he led song services at church, performed special music and led the youth choir.
Ron was a seeker—always looking for what he felt God wanted him to do with his life and resources. He was a father to the fatherless and always willing to lend a hand to those in need, to share food with those less fortunate, and to be a comfort to the sick or elderly. He was a good neighbor. He worked and played hard. He loved flying, hunting, fishing, and backpacking in the mountains of Wyoming.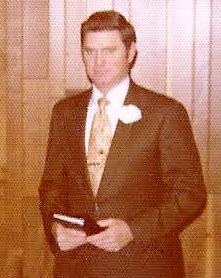 In the late 60s and into the 70s Ron took several years off of farming to get more Bible education at Ambassador College in Big Sandy, Texas, and to serve in pastoral ministry in Texas, Tennessee and Mississippi. When his dad, Eugene, wanted to retire from farming, he chose to move back to Kansas to take over running the family farm. He served as a volunteer co-pastor in the Wichita, Kansas, congregation for several years in the middle and late 90s.
Cards may be sent to:
Beth and Rand Holm
60 Windmill Drive
Sedona, AZ 86336