Retired pastor Roger Abels recently fell down his basement stairs in the middle of the night. He was tired and thought he was walking into his bedroom. The fall was rather severe, but a blessing in disguise.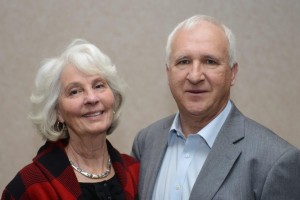 During the examination, doctors discovered that Roger has spinal stenosis. They were able to remove the stenosis by removing three of his vertebrae and replacing them with "cages."
Doctors are working to get him fully stable so he can proceed to rehabilitation. He has movement in his legs and arms, but no feeling yet in his fingers and just recently had a major setback. Not being able to breathe on his own, he has been sent back to the hospital. Prayer is very much needed.
Cards may be sent to:
Roger and Donna Abels
1827 Ransom Dr.
Ft Wayne, IN 46845