SEP Mexico was held on December 28-January 1 a couple of hours from Guadalajara, Mexico. The youth camp provided a great time of worship, learning, relationship-building and spiritual nurture for 35 campers and 9 staffers from different parts of Mexico including Mexico City and Francisco Villa—a community in the state of Tamaulipas (near the U.S. border) where there is much danger due to drug cartel activity.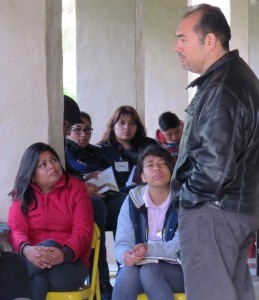 Speakers for most of the camp were Pastor Heber Ticas (pictured teaching at right) and his wife Xochilt Ticas. Through their messages, campers were immersed in the love of the triune God as they engaged in various topics including God's universal love, forgiveness, our true identity, and God's plan for relationships. The youth also had a great time participating in games and sports (mainly soccer and volleyball).
Morning sessions at camp were divided into two tracks. Some of the oldest campers participated in the leadership development track with Pastor Ticas while the rest took part in the discipleship track with Natanael Cruz, pastor of the GCI church in Mexico City. The discipleship track developed topics from the general camp sessions, presenting the loving, inclusive nature of our Savior.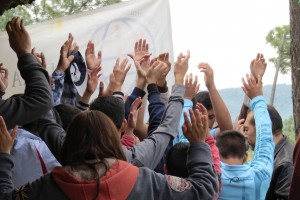 The highlights of the week came on Wednesday and Thursday:
During a time of prayer and worship on Wednesday morning, it was evident that the Holy Spirit was moving us to set aside scheduled presentations to give him room to work in a a special way in and through our youths. Many tears were shed as hearts were being healed by the love of the Lord that gripped those who were present.
On Thursday morning Heber and Xochilt shared their story of 24 years of marriage as an introduction to the topic of One Flesh (God's plan for marriage). This topic really connected with the youth, especially the young ladies.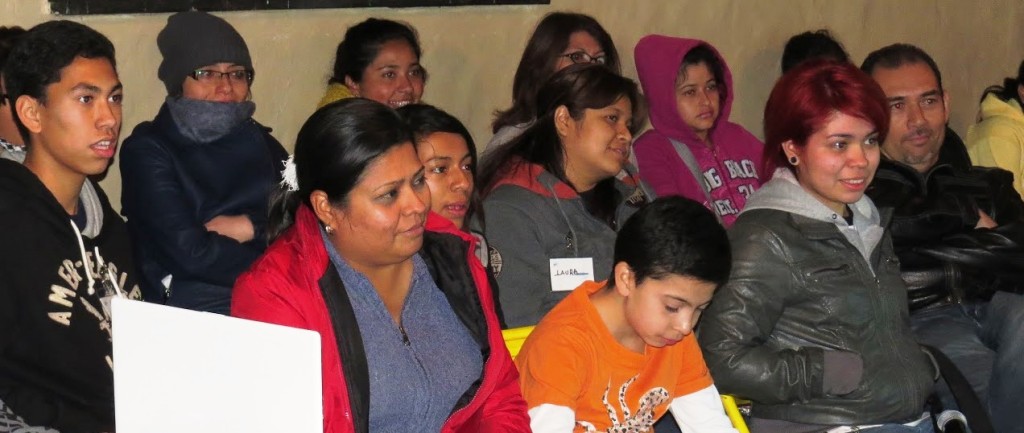 Reflecting on the camp experience, Heber wrote this note:
At SEP Mexico we saw clearly that the Spirit is working in the lives of our young members in Mexico. We are thankful for the hard work that the Mexico camp committee did in making the camp a success. We also are thankful for the financial support from the Jon Whitney Foundation, the GCI Southern California Hispanic District and other partners in GCI-USA and GCI-Canada. Without their generosity it would have been difficult for many of the campers to attend.