All are welcome to come for all or part of a GCI-Canada Thanksgiving Conference that will be held in beautiful Penticton on October 8-15, 2016. Guest speakers will include GCI-USA Regional Pastor Rick Shallenberger with his wife Cheryl.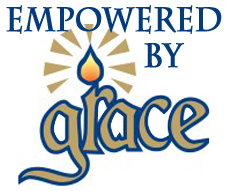 The conference theme is Empowered by Grace. As our understanding of God's amazing, extravagant grace deepens, we are transformed and empowered to do the work he has prepared for us. Join in as we explore the depths of that grace, and how it empowers us to live today.
The conference will feature inspiring worship and fellowship. Ticketed events include a catered Thanksgiving banquet, dessert buffet on the historic S.S. Sicamous, lunch at the historic Zia's Stonehouse Restaurant, a tour of the Dominion Radio Astrophysical Observatory, and more.
NEW THIS YEAR: We will put on a community outreach event, providing worship music and reaching out to the community as they attend the very popular Farmers' Market on Saturday, October 8.
For information and registration, go to www.gcicanada.ca.