This report on recent developments in Papua New Guinea (PNG) is from John McLean who serves as National Director and Mission Developer for GCI-Australia.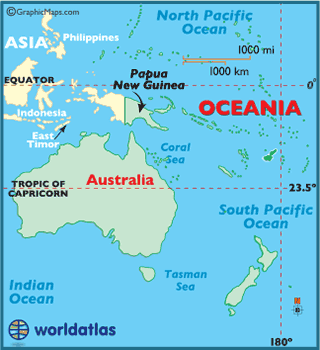 Australia looks after the pastoral care and development of GCI's congregation at Mt. Wilhelm in the remote highlands of PNG. Mark Latham and Rod Dean (pastor of our congregation in Sydney, Australia) recently completed a trip there to assist with development of congregational leaders and to help out with local community development, including working with the many children in the community.
"The Child in the Midst" was the theme of the talks Mark and Rod presented at the "study center" set up at Mt. Wilhelm. Instead of the expected 18-22 children in attendance, there were 66! Mt. Wilhelm is a church with an exciting future. The young people there have ambitions to become doctors, nurses, primary and high school teachers, office managers, lawyers, business persons, even ministers.


Mark visited the local high school to give classes and offer words of encouragement to the 122 year-12 students. The lack of support these young people receive concerning their future is disheartening. This made the contrast with the opportunities at our study center more stark. Mark also visited the local technical college to see what opportunities were there for young people.
Other activities on the trip included resourcing the local ministry and teaching on such subjects as worship, computer skills, public speaking, the GenMin "Celebrate the Grip" curriculum, the way God has worked with women in very different circumstances, the importance of Shalom, using the image of "the little child in the midst," and women's and men's ministry. The team also held counselling sessions to learn about the needs of the community.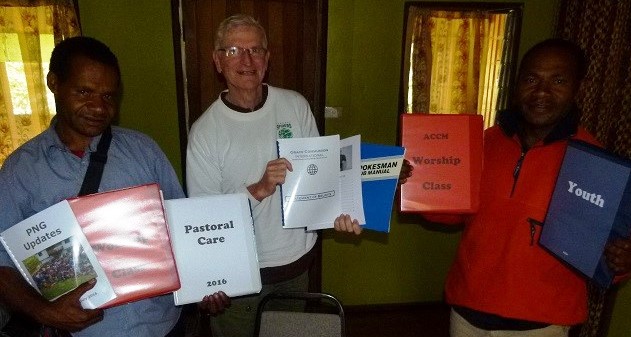 On the way to and from Mt. Wilhelm the team purchased supplies for the congregation, the study center and an area orphanage. Rod stated, "We are very grateful for the on-going support for these trips that make such purchases possible."
Mt. Wilhelm is an isolated and challenging destination, and the work done there over the years has been outstanding. A huge thank you goes to Mark and Rod for their dedication, commitment to and loving care for our brothers and sisters in PNG. Please continue to pray for our members there.