Our condolences to GCI-USA Pastor James Newby, his wife Karen and the whole Newby family. James' father, Raymond Newby, died suddenly and unexpectedly on October 21. Here is information about Ray taken from his obituary.
Ray, who died at age 73, is lovingly remembered by his wife of 55 years, Verna Mae, by six surviving siblings, by his son James and his wife Karen, and by Ray's six grandchildren.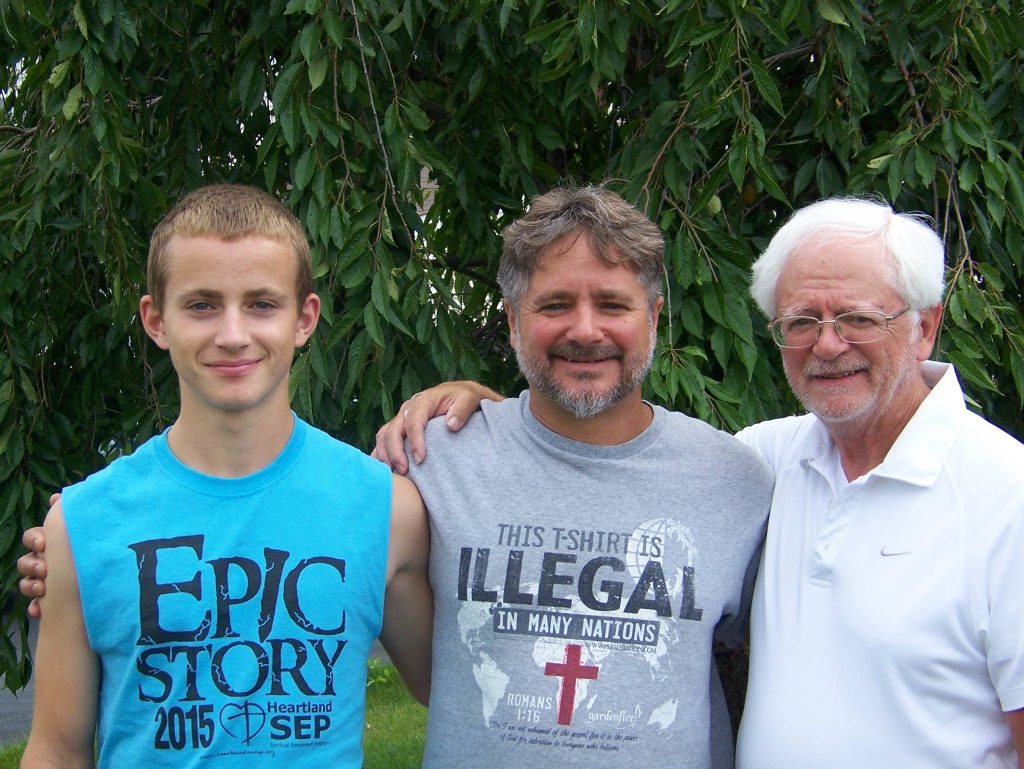 Born in Dundee, Scotland, Ray immigrated with his family to the U.S., where they settled in Yonkers, NY. It was there that Ray developed a love for gymnastics, becoming NY state champion. In 1962, he married Verna and they moved to the San Francisco area, where their son (now GCI pastor) James was born. As Ray pursued college and a career, the family moved to Michigan, New York and then Connecticut. Ray worked in construction and manufacturing, then turned to writing industrial technical manuals, which led to a consulting business.
Music filled Ray's life, singing in choirs, tenor solos and ensembles. He dabbled with harmonica, guitar and piano and wrote many songs and poems. His music ministry blessed many. His duets with Verna were especially beautiful.
A world traveler and adventurer, Ray visited Kenya with Verna when James worked there for a time. James fondly remembers his father, including the times a few years ago when Ray, James and three of James' children enjoyed xome wilderness canoe trips.
Cards may be sent to:
James and Karen Newby
920 Prairie Path Ln
Joliet, IL 60436-9737