This report is from James Henderson, Mission Developer for Europe.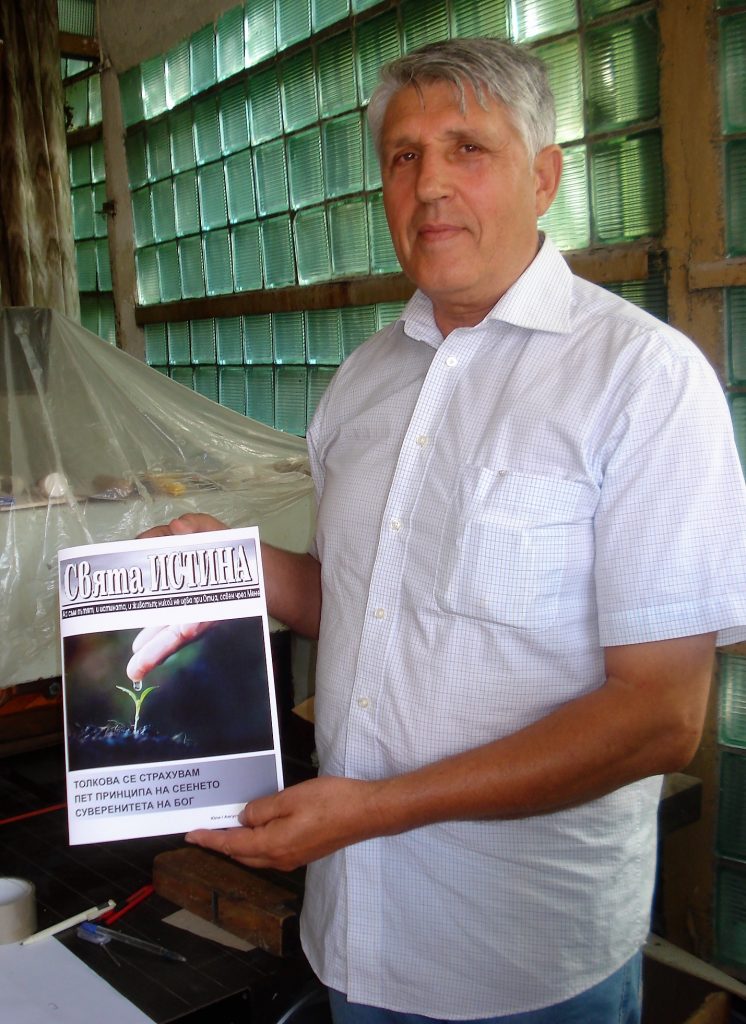 Though small in numbers, our church in Switzerland is big when it comes to caring and generosity. They help with many projects in Europe, among them our small church in Bulgaria, which is shepherded by Nicolay Nicolov. Several of the members there assist Nicolay in translating GCI articles to produce magazines in the Bulgarian and Russian languages.
In September, Swiss members Toni Püntener and Hannes Zaugg visited Nicolay in his home town of Jambol, about 185 miles from Sofia, the capital city. They had the chance to meet with the local congregation close to where Nicolay lives, and to visit another affiliated congregation composed mainly of ethnic Turkish and Romany people.
Toni commented, "We had a wonderful time with Nicolay and our contacts in Bulgaria, who are delighted to be linked to Grace Communion International. Please pray for them as they continue their church journey with us."