We were saddened to learn of the recent death of Billy Taren, an Elder in the Rory, Vanuatu congregation. Here is a report from Rex Morgan: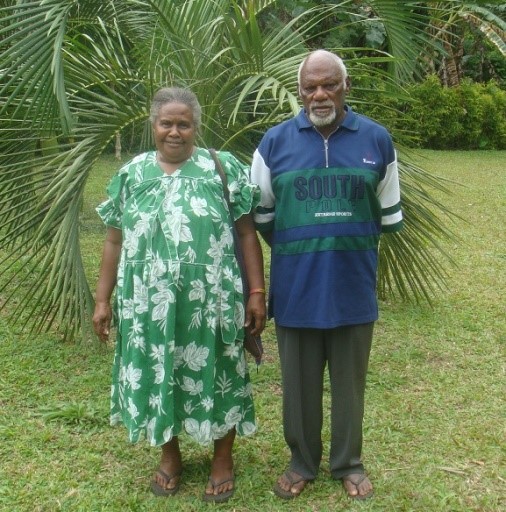 I met Billy in the 1980s while visiting Plain Truth readers in Vanuatu. Baptized in 1996, he became the prime mover in establishing a WCG congregation in Rory. In 1998 he donated land for a church building and arranged for the building of a guest house and church dining area.
As the chief of the village, Billy actively supported community relationships and projects. In 2016 he was awarded a medal by the Vanuatu government for his humanitarian work. He poured his life into the Rory church, leading it faithfully over the years.
Billy's health declined recently and the lack of medical facilities made it hard for him to obtain needed treatment. The church was about to send him to Port Vila for medical help when he died at about age 80.
Billy is survived by his wife Lina, four sons and two daughters. His funeral was conducted by his son Marius, who is now fulfilling many of his father's responsibilities in the church. As a faithful pillar of the Vanuatu church and a leader in the community, Billy will be greatly missed. Please pray for Lina and the family as they adjust to life without him.